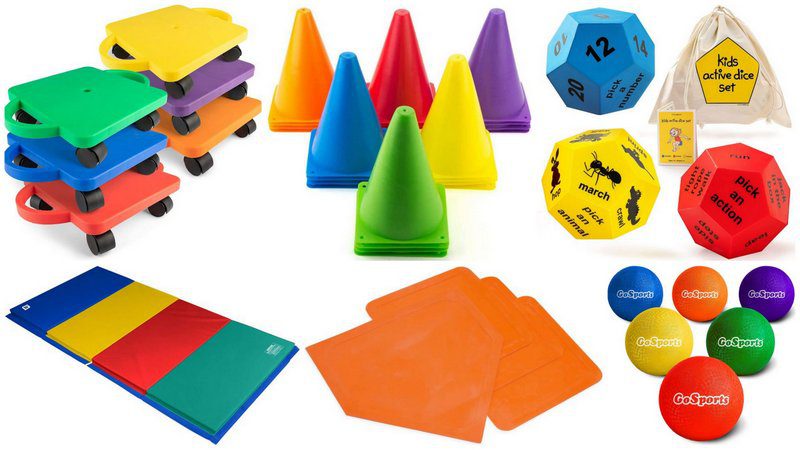 Gym equipment for kids has got to stand up to all kinds of abuse, as well as being lots of fun—which is exactly why so many of them are great choices for both P.E. class and playtime at home. 
We've rounded up the sturdiest equipment around, the stuff that will hold up to lots of wear and tear. From classics like parachutes and flag belts to new favorites like yoga mats and exercise balls, there's something fantastic here for every kid!
(Note: WeAreTeachers may collect a small portion of the profit from links within this article. We only showcase items we love!)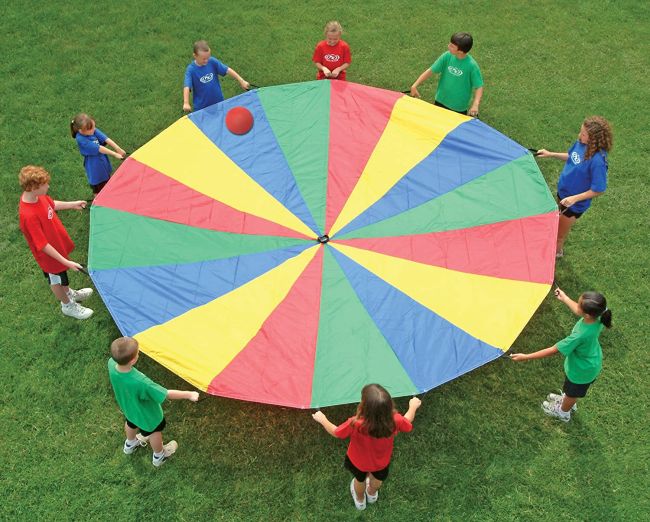 It's the classic gym class staple! This giant parachute has 24 handles spaced around the circumference. Little kids can each take one handle, while older students can manage two at once.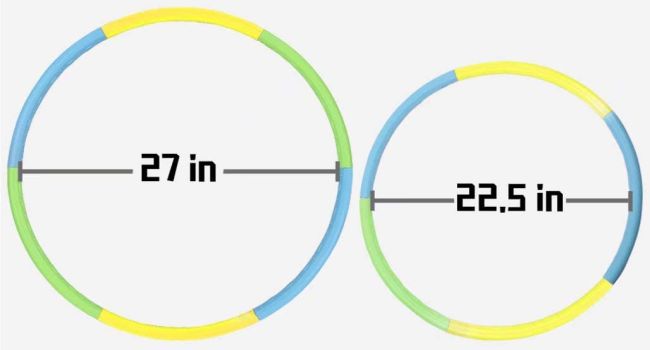 This is such a cool twist on the standard kids' hula hoop. Each one is made up of segments, and you can adjust the size by removing or adding them. Plus, the segments are hollow, so you can fill them with sand or beans to change the weight and increase the challenge.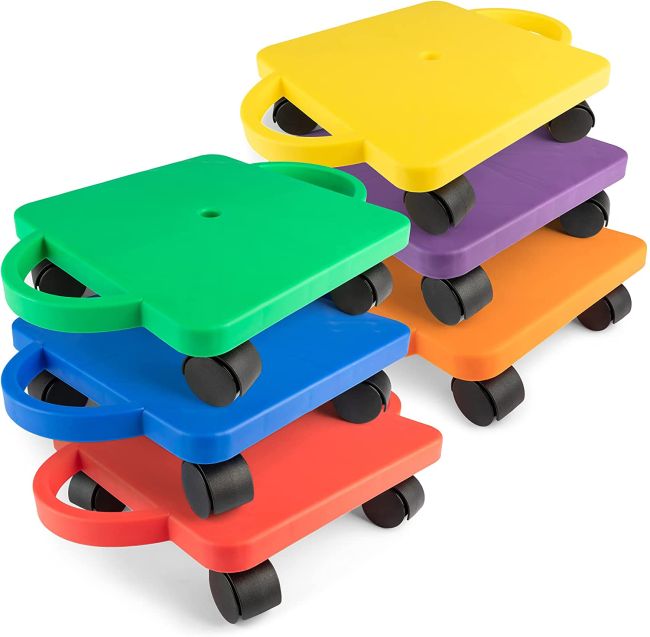 Here's another gym class favorite that will definitely be a hit at home, too. These sturdy scooter boards are made for years of play. They're easy to stack and store—hang them by the handles or pile them around a pole using the holes in the middle.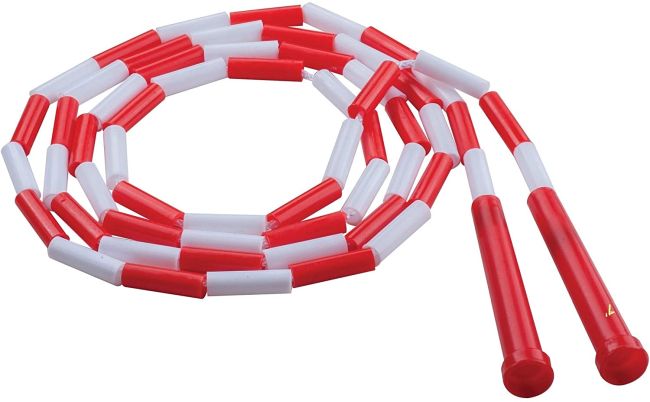 You can buy cheaper ropes, but this segmented version is really the best jump rope for kids. Champion Sports makes these in a variety of sizes (each in their own color so it's easy to find the right one), including 16-footers that are perfect for double-Dutch jumping!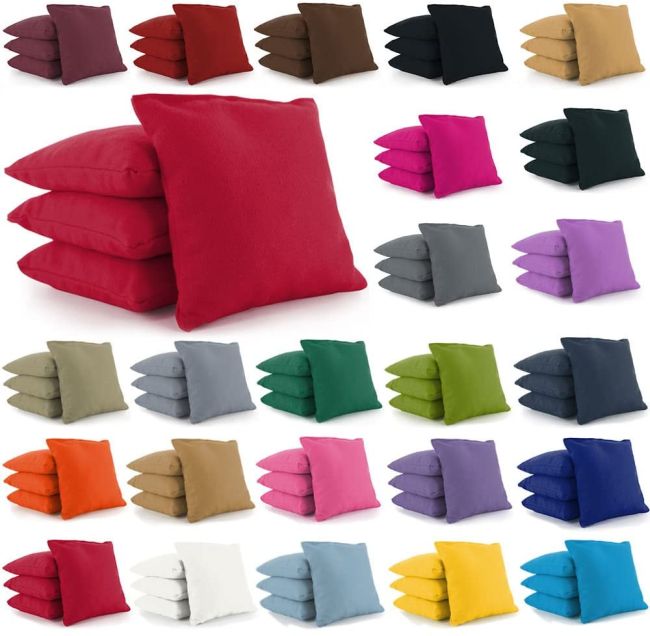 When it comes to bean bags for kids, you want tough ones that will hold up to being repeatedly thrown around and colliding with the ground. These fit the bill. Plus, they come in a variety of colors!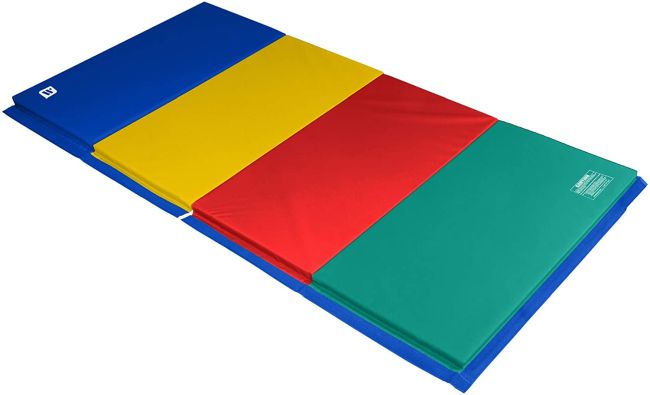 Tumbling mats are another gym equipment staple for kids, and this is one of the best. The Velcro edges mean you can attach multiple mats together securely, padding as large of a space as you need. Not into rainbow colors? They make solid-color mats, too.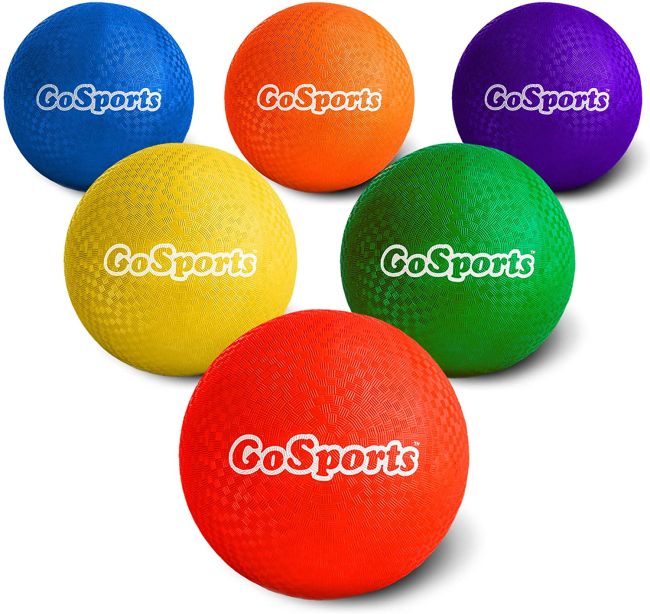 Tired deflated bouncy balls? Try this classic playground set. They come in several sizes, and the set includes a mesh storage bag and an air pump.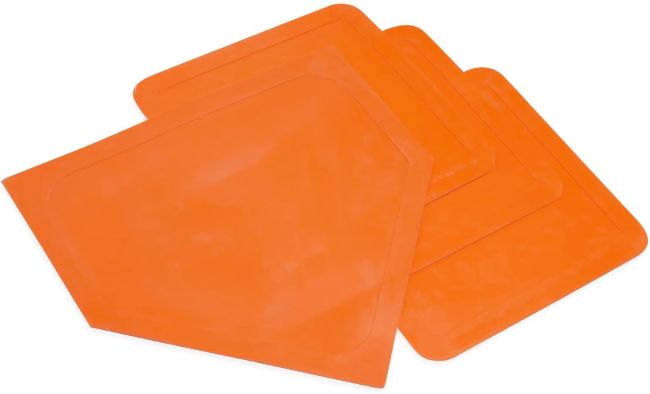 Use these rubber bases indoors or out, for a game of baseball, softball, or kickball. They won't skid on smooth surfaces, and their weight holds them down on grass playing fields.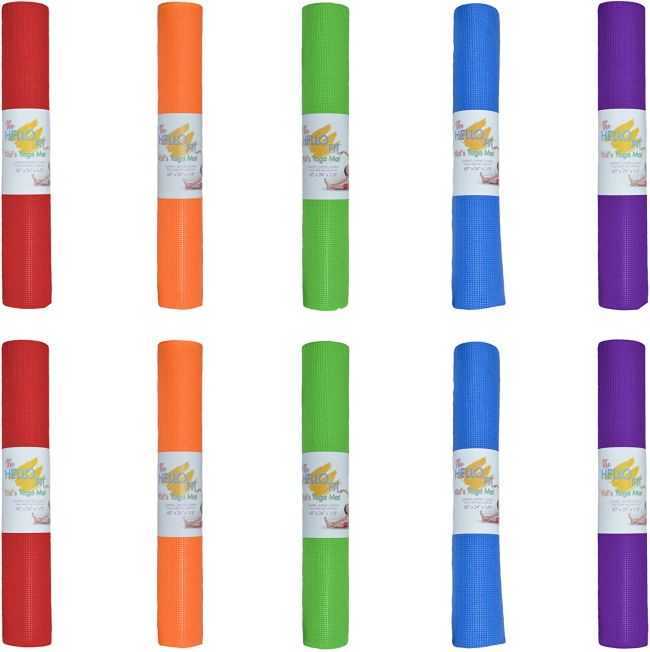 Lots of P.E. teachers are incorporating yoga into gym classes these days. This set of 10 kid-sized mats comes in a rainbow mix, or single colors if you prefer. You can also get them in smaller four- or two-packs.
Practice balance beam skills in a safer way with a floor-level foam balance beam. The 9-foot beam folds in half for easy storage.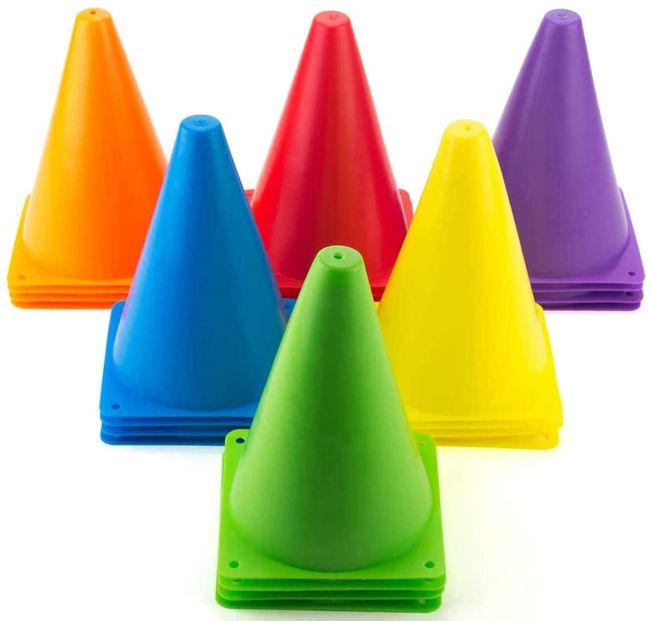 Cones are one of the most useful pieces of kids gym equipment you can buy. Use them for agility training, to set up race courses, and so much more. This set has plenty of cones for a very reasonable price.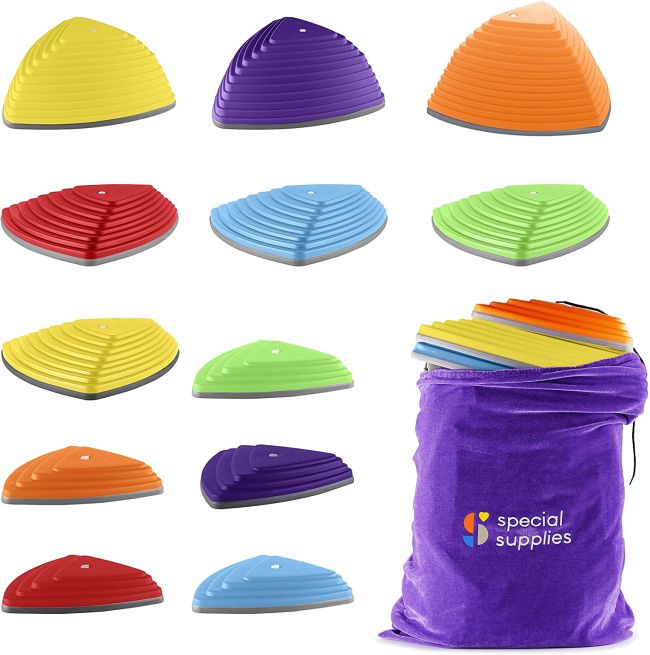 Set up new balance challenges with these fun rubber stepping stones. Combine them with other kids gym equipment like balance beams and agility cones for the ultimate obstacle course!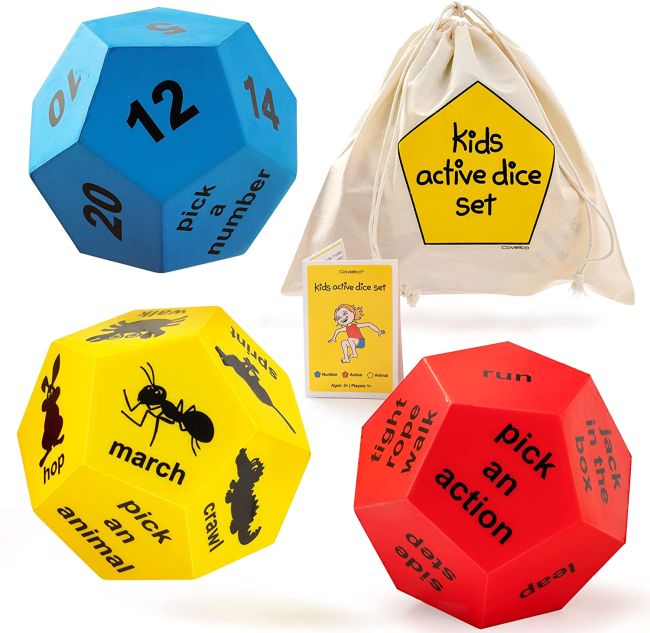 You don't need a whole lot of fancy gym equipment when you have these exercise dice! Roll the dice to see what action to perform next and how many to do. The animal die is extra cute for little ones.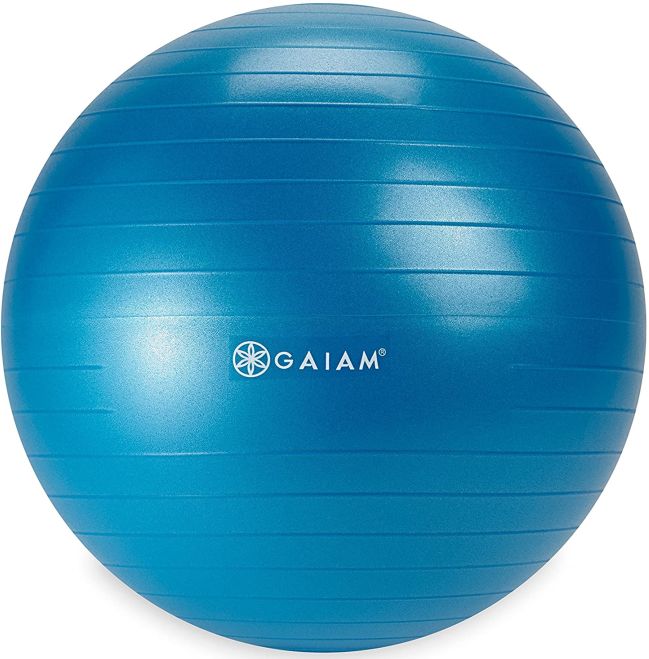 Balance balls are terrific for core exercise as well as mindfulness activities. Gaiam is a trusted name, so their affordably priced balls should stand up well to repeated use.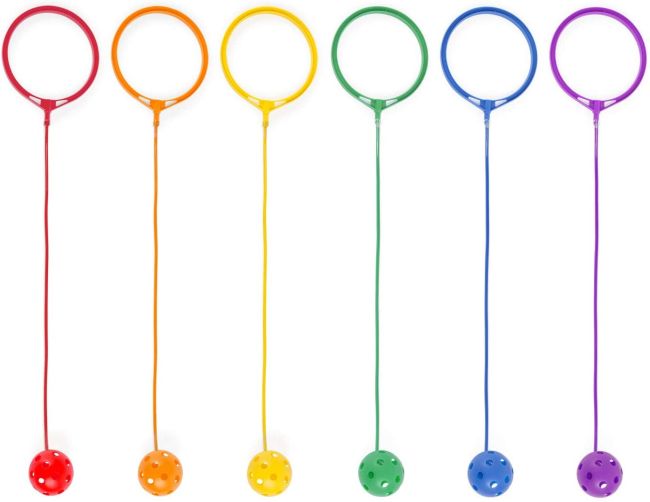 Once kids get the knack of these, they won't want to stop! Spin the toy with one foot, and jump over it with the other. You get a set of six in bright colors.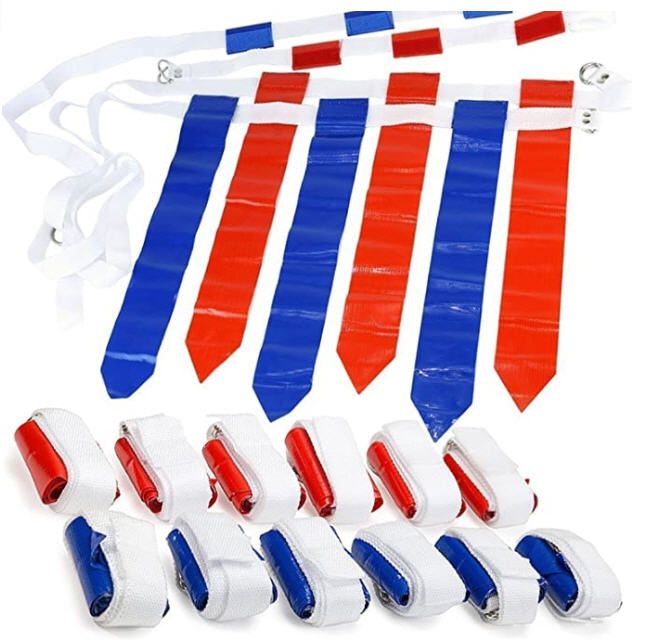 These flag belts are perfect for Capture the Flag or flag football. Each belt has a place to attach three red or blue flags.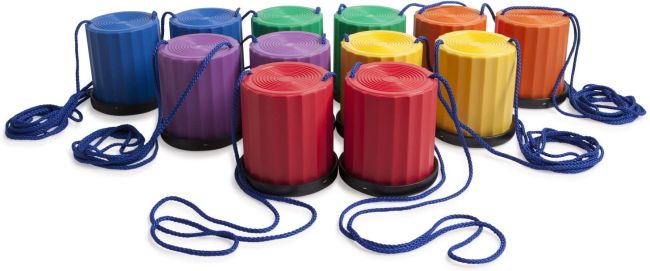 These are a floor-friendly version of the stilts kids used to build from tin cans. Once kids get their balance, they can race or even complete obstacle courses using them.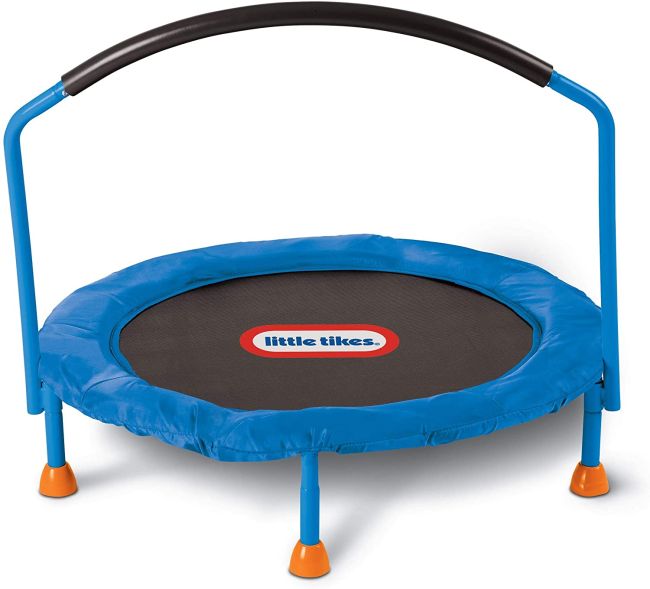 The padded edge and handle make this trampoline safer for wee jumpers. It's a terrific addition to preschool and daycare indoor playgrounds.