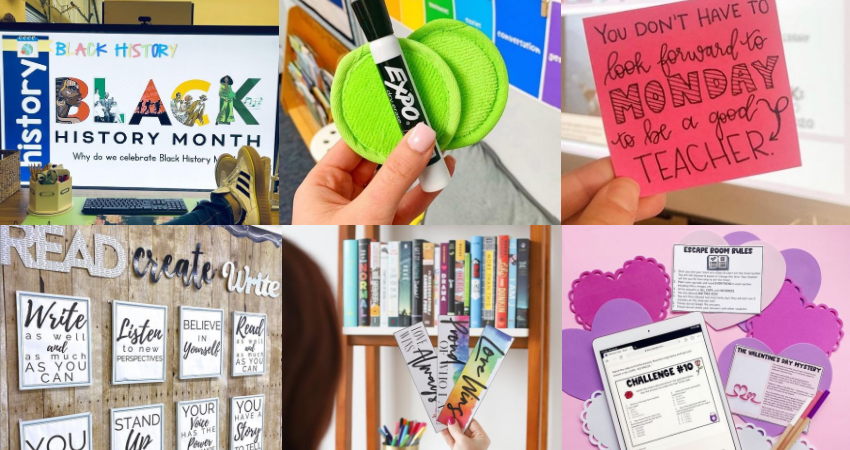 We rounded up some of the best teacher Instagram accounts to follow for great ideas, great content, and classroom inspiration. Check them out, and get ready to scroll until your thumbs hurt.
This beautiful account is run by two teachers who curate great ideas for teachers of all grades and subjects. It's wonderful to scroll through for new ideas or get a glimpse of what really talented and creative educators are doing in their classrooms!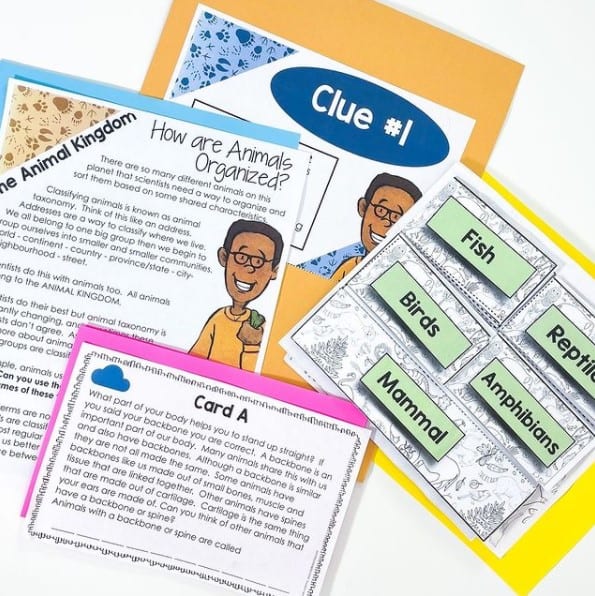 This account, from an Ontario-based junior teacher of a split grade classroom, is sort of the best of both sides of Instagram. It provides great content, but it also shows a lot of the teacher's real life. It feels like an account of someone who truly wants to get to know and work with other educators.
3. Fun, Fresh Ideas for Your Class (@fun_fresh_ideas)
Meghan loves the crazy world of education, and her account reflects that through a mix of teacher humor, great resources, fun facts to share with your classes, and some pics from her life as well. She thinks we are all better when we share and collaborate, and she encourages this frequently!
Kristy, the teacher behind 2 Peas and a Dog, also runs a weekly Twitter chat about secondary ELA issues with the owner of another best teacher Instagram account, @theliterarymaven. 2 Peas and a Dog showcases some really great resources. Her work with Article of the Week ideas is fantastic.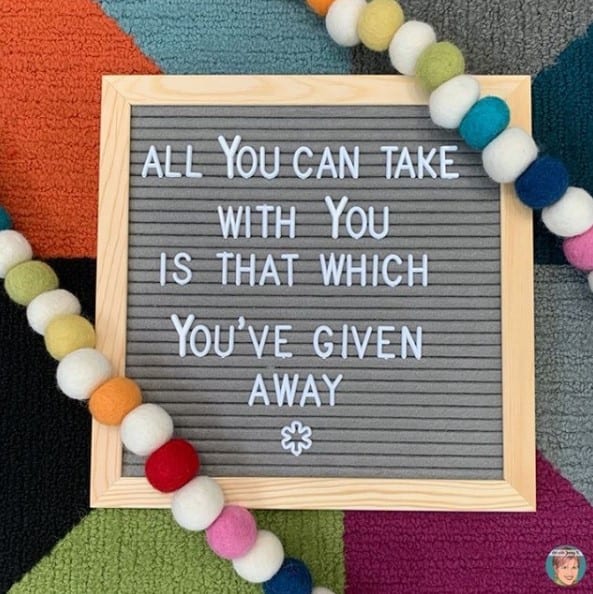 This is a great Instagram account for art teachers, obviously, but we also scroll through it often for inspiration for our own (non-art) classrooms. There are lots of great resources for fantastic-looking projects that students of all ages will enjoy. Some of them are holiday related while others are just for fun. But a good number of them tie nicely with different lessons and curriculums.
Filled with inspirational quotes from well-known scientists and photos of cool-looking experiments, Kesler Science is one of the teacher Instagram accounts you should definitely follow if you teach science.
With so many beautiful pictures on Instagram, it's refreshing to see photos of a classroom that looks like it's actively in use. The fact that the resources ELA Classroom creates are amazingly useful and helpful is just a really nice bonus.
Nitty Gritty Science is a really sharp-looking teacher Instagram account. Photos of interactive science journals, bulletin boards we actually want to get up close to, and links to awesome stuff like STEM books for girls make this a very fun account to scroll through.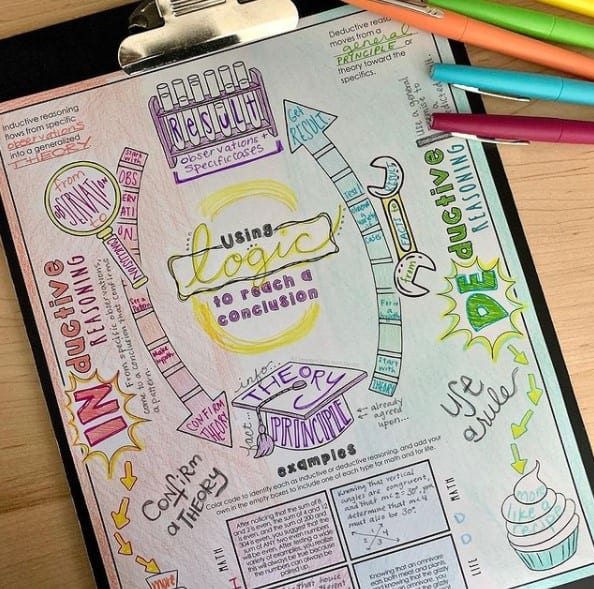 This colorful teacher Instagram account is full of resources that not only look practical and easy to implement but fun and memorable.
This teacher Instagram account is full of ways to get movement and meaning into social studies curriculum. Almost every picture is of student engagement. They're sorting, they're placing, they're determining importance, ordering things, etc. In a world where so many students say, "Why do we have to learn about history?" this Instagram account will definitely give any social studies teacher some solid responses and inspiration for how to make social studies relevant and meaningful.
Foreign language teachers often get left out when we compile lists of great resources for teachers. World Language Café is a great Instagram account to check out if you're a Spanish or French teacher. Bright, colorful, and full of great lesson plans and fun ideas for language-based activities, it will definitely give you ideas for your next school year.
Lindsay is a first grade teacher from Colorado who shares teaching tools and tips with fellow teachers. She's also a book lover and Target enthusiast—like the rest of us. She's extremely active in Instagram stories, so give her a follow to see what she's up to.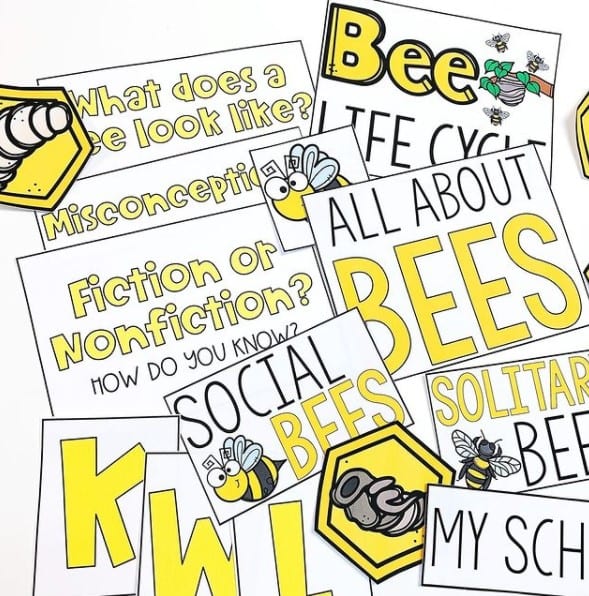 Keri is kindergarten teacher in central Alabama and has been teaching over 13 years. She loves traveling, decorating her classroom, and meeting other teachers. She is obsessed with all things technology and loves teaching her kinders how to use it. She's also a member of our Teacher Team!
The two educators who created this account definitely had their fingers on the pulse of the modern educator. What primary or intermediate teacher doesn't love Target (especially the dollar section!)? This teacher Instagram account is full of great pictures and tips for items discovered at teachers' favorite store.
Another member of our Teacher Team, Tamara is a Black, queer 3-5 educator in Colorado. She is a social justice educator and is dedicated to using her platform to aid in dismantling oppressive systems in education and beyond.
Betsy is all about creativity! She's the host of The Spark Creativity Teacher Podcast and loves to help high school English teachers innovate. She's a big believer in hexagonal thinking—you can find many of her teaching strategies on her Instagram account, as well as free one-pager templates.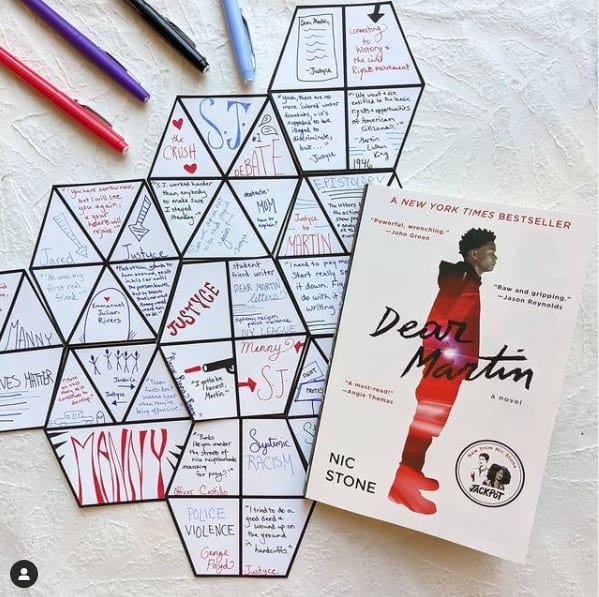 Erin is a mental health and SPED teacher from the San Francisco Bay area. You may recognize her as the creator of the Mental Health Check-in chart that was featured on GMA and The Kelly Clarkson Show. One of our fave teacher Instagram accounts, this one is packed with inspiration, quotes, and teaching tips.
Christina is a high school English teacher, blogger, and curriculum designer. Her account is peppered with humor, quotes, and curriculum ideas. She's also one of three teachers who started the #cancelstatetesting2021 movement, urging the U.S. Department of Education to waive federal testing requirements for the 2020/21 school year.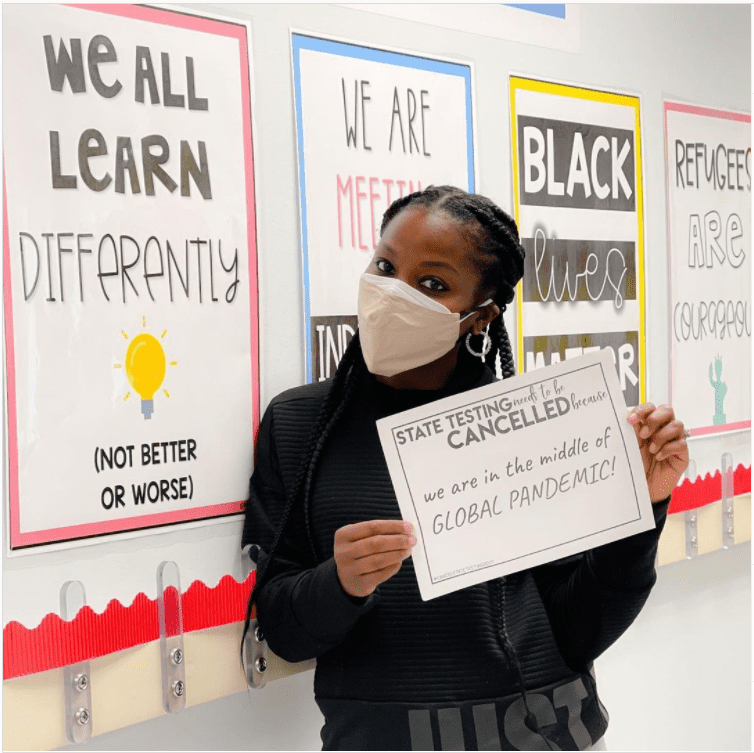 This middle school ELA administrator prides herself on standing up for social and racial justice. She's also one of the teachers who started the #cancelstatetesting2021 movement.
Emily is a 7th grade teacher and curriculum writer from New York. She's the third teacher in the trio who started #cancelstatetesting2021. Her account is full of classroom photos and lesson ideas to get lost in.
Every time we see one of Teresa's quotes, we stop our scroll. She's funny, yet inspirational, and she shares great ideas for elementary educators. She's also an escape room expert! Her reels have simple tips like adding audio and hyperlinks to Google Slides.
LaNesha is a K-2 educator and educational content creator who just gets it. Her account is relatable, friendly and positive. She shares great tips in her Reels, like Zoom tips for when you are feeling burned out with virtual teaching.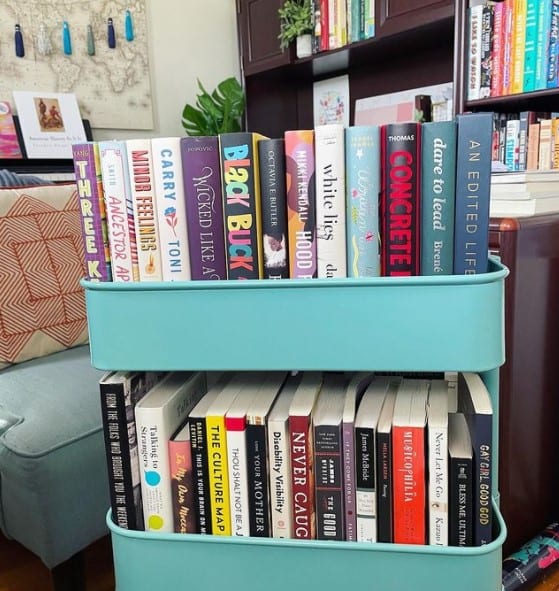 Megan shares a day in the life of a 6th and 8th grade teacher on her account. Possibly our favorite thing about her page is her monthly book stacks—they're not only colorful, but she has great recommendations for the reader in all of us.
If you're a fan of home makeovers, you'll love Brittany's account. She's a classroom flipper who does incredible makeovers for deserving teachers. Her most recent flip was a groovy bus for preschool teacher Miss Jeri (read about her next!)
Miss Jeri is a So. Cal teacher who drives a mobile classroom. You heard that right! She's also an autism mom and advocate. Scrolling her feed is worth it just to see her incredible, colorful bus.
What are your favorite teacher Instagram accounts to follow? Let us know in the comments or give us a follow over on @weareteachers.