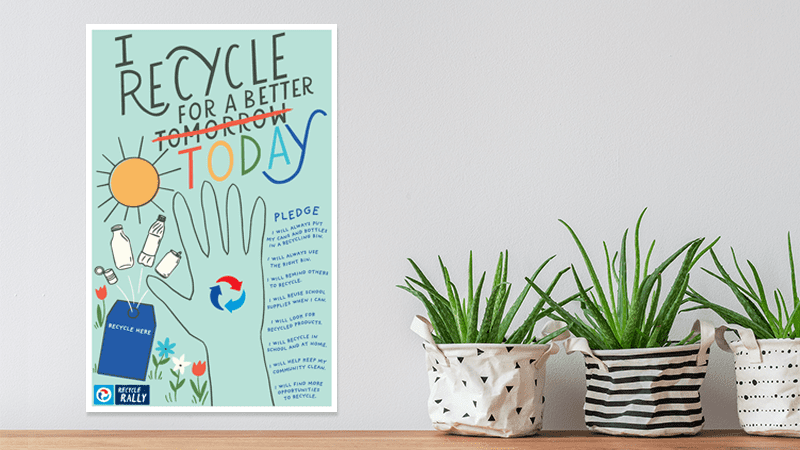 Brought to you by PepsiCo Recycle Rally
Recycle Rally is a free nationwide program that directly benefits K–12 schools and students by providing valuable incentives and resources to help make recycling easy, fun and rewarding.
Recycling doesn't just make for a better tomorrow. It makes for a better today!
This recycling poster will remind your students that their actions matter. It also includes a pledge that will give students real, actionable things they can do to make an impact. For instance:
I will always put my cans and bottles into a recycling bin.
I will recycle in school and at home.
I will remind others to recycle.
I will reuse school supplies when I can.
Click the link below to get this poster! You can print it out in a big or small size, whatever works best for your classroom.