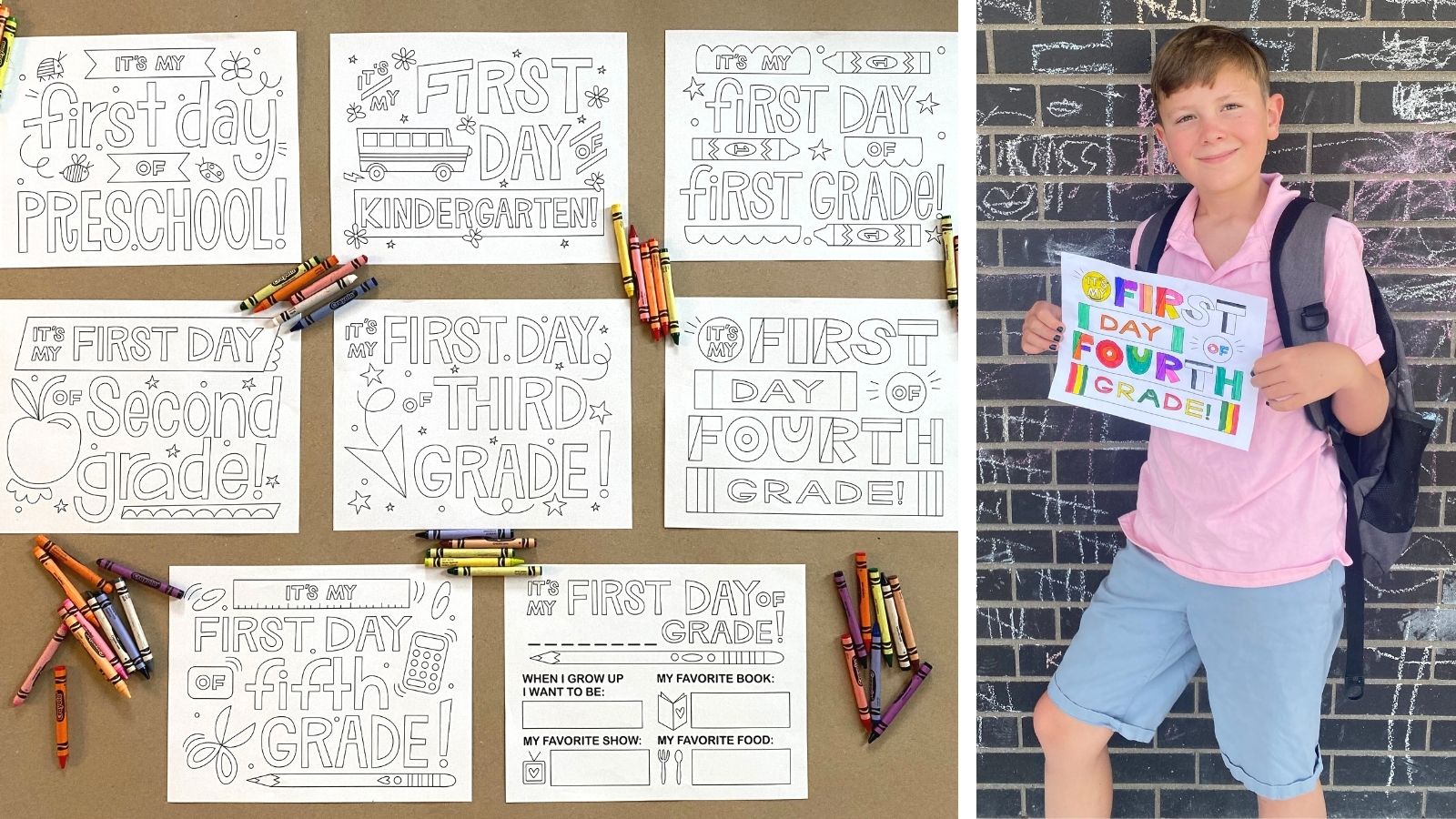 Are you ready for some cuteness? Then you need to download these FREE printable "first day of school" signs! Just submit your email here and you can get signs for preschool through fifth grade, ready to print and color in! Featuring adorable designs by artist Allie Ogg, these signs for the first day of school are the perfect back-to-school accessory.
Use our first-day-of-school signs for a home or classroom photo op.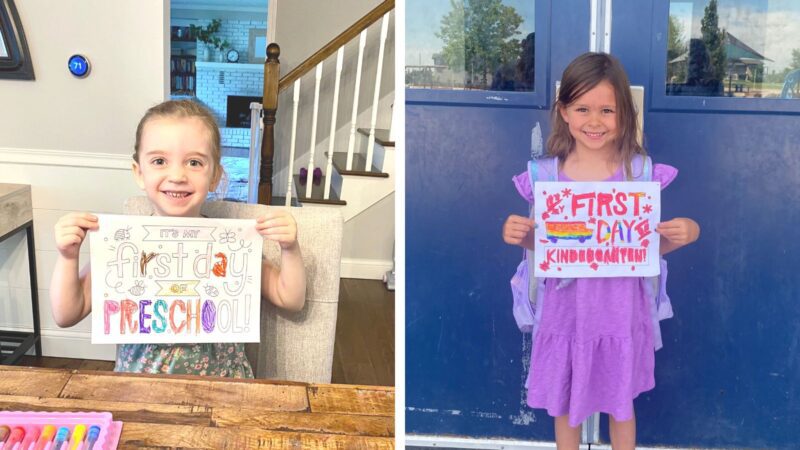 Each sign has plenty of room for students to color in and add their own flair!
Invite students to color their signs as an activity for the first day of school.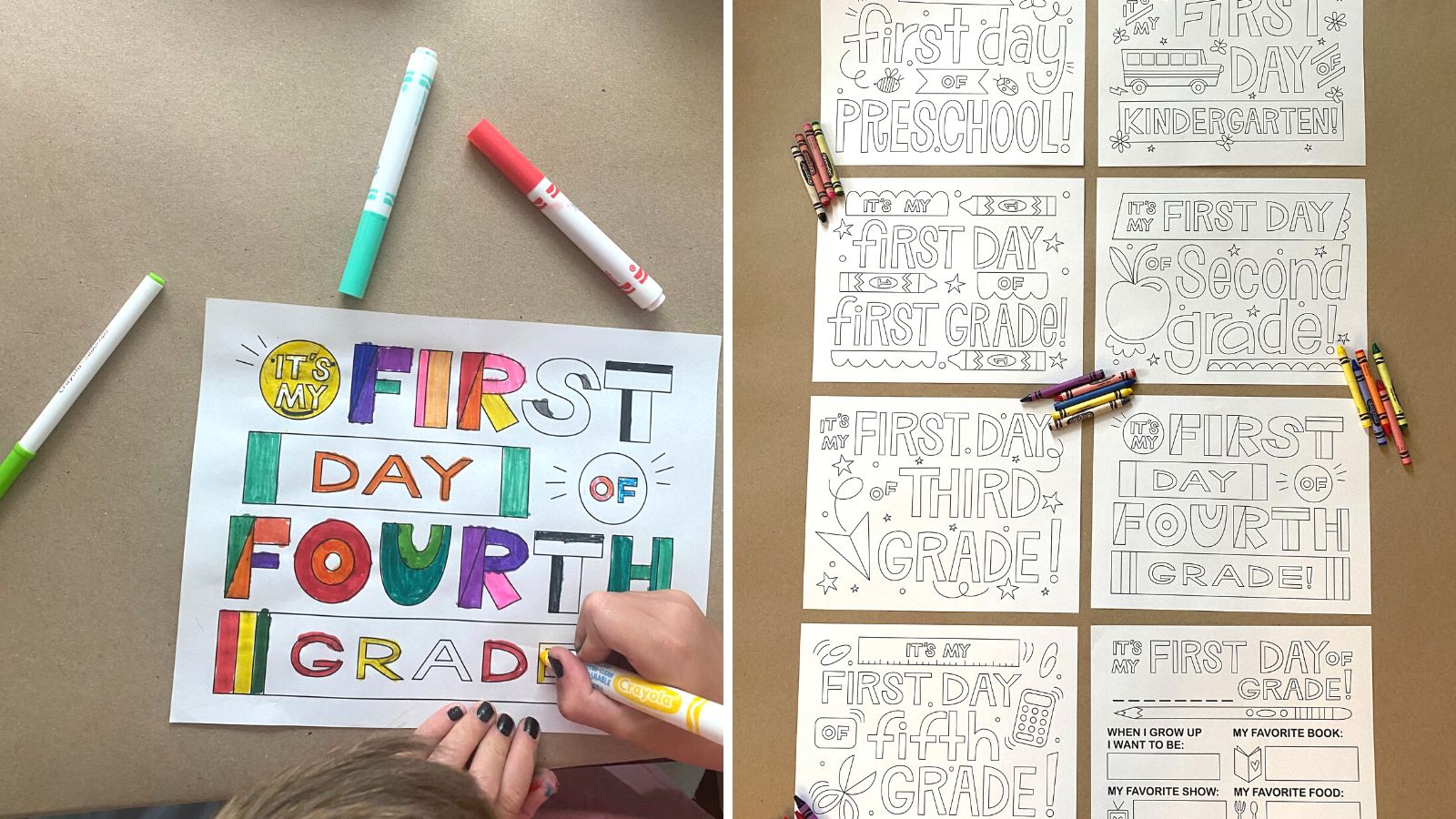 Have students color their signs as you share a back-to-school read-aloud or as part of a discussion on classroom community.
Plus, we've included a blank first-day-of-school sign where students can record their favorite things.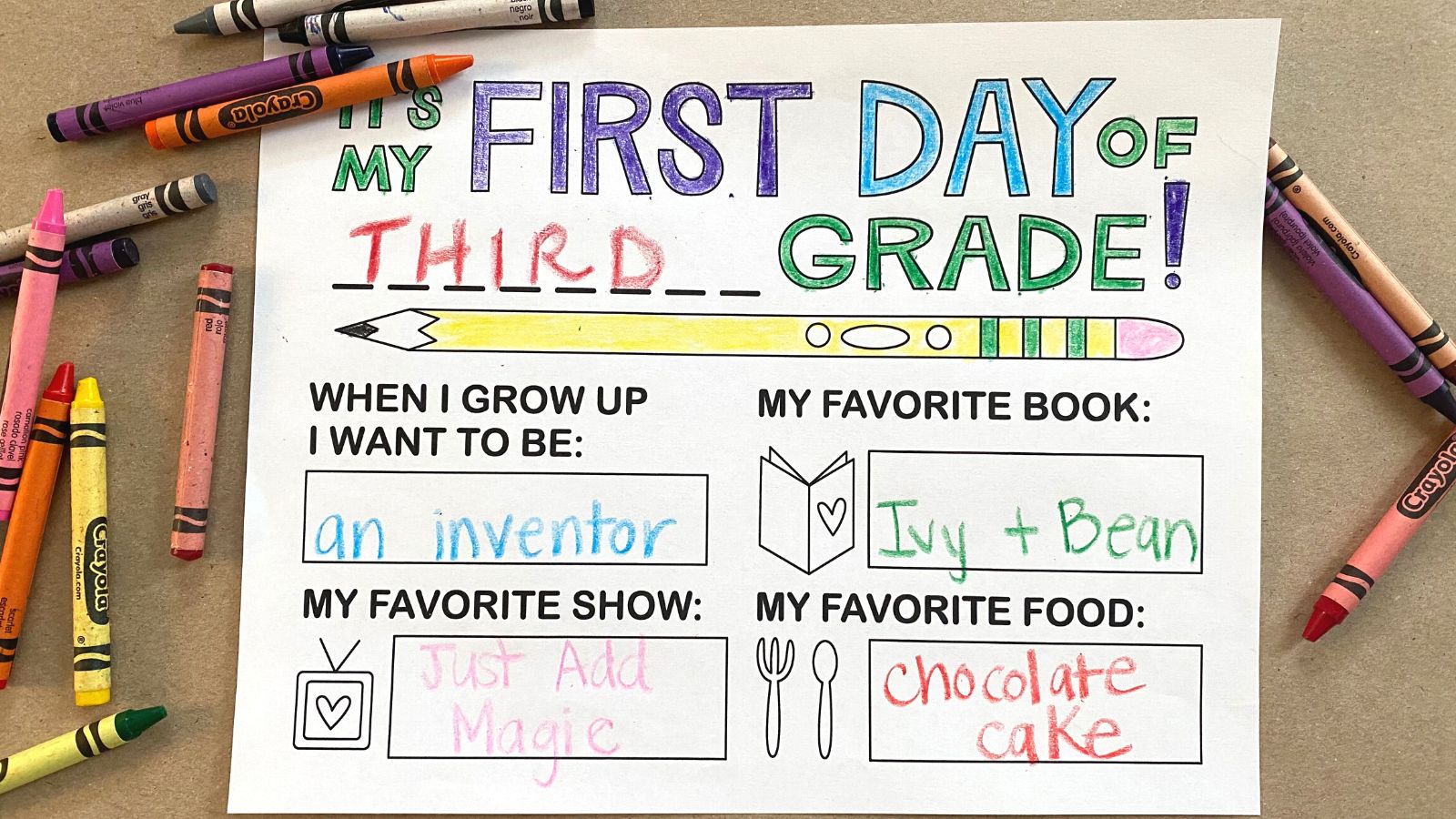 The blank sign includes space for students to write what they want to be when they grow up, as well as spaces for their favorite books, shows, and food!
Ready to celebrate the first day of school, always an important milestone for students and families?
Yes, Get My First-Day-of-School Printable Signs!
Looking for more great activities for the first day of school? Check out some of our favorite first-day-of-school traditions and read-alouds!