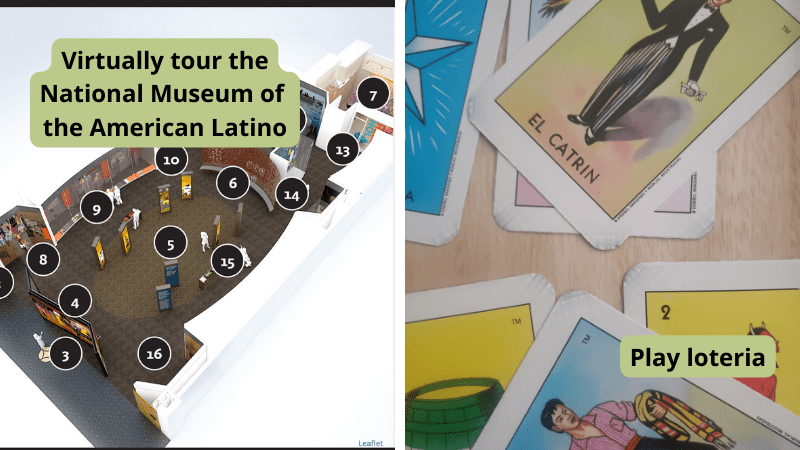 According to the 2020 Census, an estimated 18.7% of the American population identified as Hispanic/Latino. That is 62.1 million people, an increase from 50.5 million people in 2010, which equates to a huge 23% jump. The contributions of Americans of Hispanic and/or Latino heritage should be recognized and celebrated all year long—their history is our shared American history. However, during Hispanic Heritage Month (September 15 to October 15), we have the opportunity for a deep dive into Hispanic cultures. We can encourage our students to learn about the rich cultures and history of Americans whose ancestors came from Spain, Mexico, the Caribbean, Central America, and South America. Read on for some of our favorite Hispanic Heritage Month activities.
1. Read books by Hispanic authors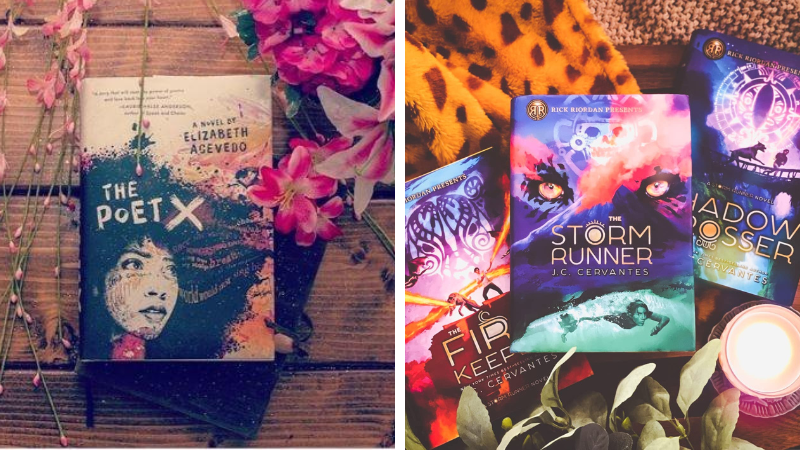 Discussions about Hispanic heritage do not have to only occur in social studies or history classes. If you're looking for Hispanic Heritage Month activities that expand the learning to your reading classroom, try incorporating books by Hispanic authors. Your students can listen to them or read on their own.
Learn more: Books To Savor During Hispanic Heritage Month
2. Show a video about Spanish dialects
Though the accent and slang may be different, there are 21 countries that have Spanish as their dominant language. Show this six-minute YouTube Video to your middle and high school students so they can see and hear the differences in these Spanish dialects.
Learn more: Spanish Dialects Around the World on YouTube
3. Take a spin around the classroom globe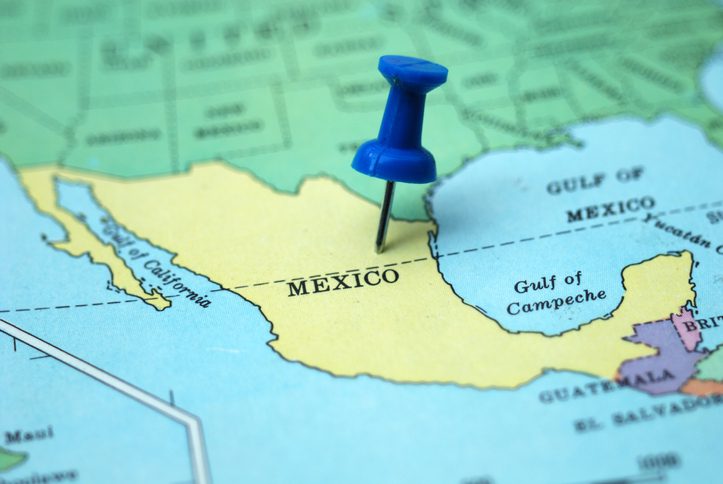 Give your students a mini geography lesson on a few well-known Spanish-speaking countries. Whether you take a spin around the classroom globe, pull out a world map, or download maps online, students will better understand your Hispanic Heritage Month lessons with visuals of the countries you are referencing. National Geographic Kids also has some great resources about Spanish-speaking countries.
Learn more: National Geographic Kids Mexico; National Geographic Kids Spain
4. Try a free language-learning app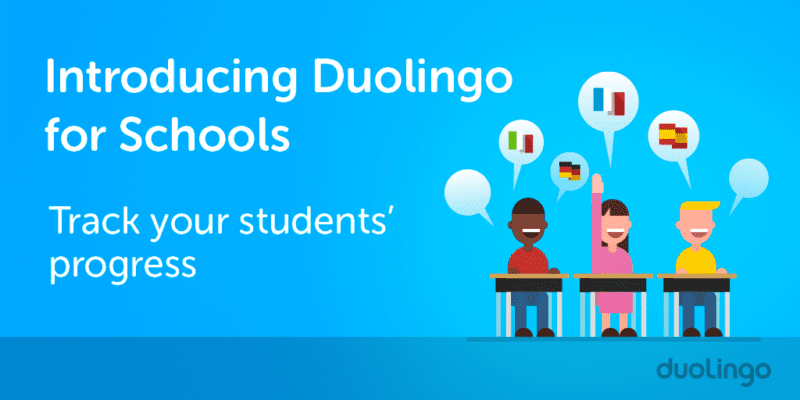 Image: Duolingo/Twitter
Spanish is the second-most spoken language in the United States, so why not incorporate Spanish lessons into your lineup of Hispanic Heritage Month activities? Try Duolingo, an incredibly popular app that allows students to learn Spanish. There's even a free standards-aligned version for schools where you can create assignments and see student progress.
Get it: Duolingo for Schools
5. Take a virtual tour of Mexican artist Frida Kahlo's home
Image: The Art Story
We do not often give our students time to view and interact with art. Celebrate Hispanic Heritage Month by showing your class some of the amazing art created by Hispanic artists and giving students time to embrace and reflect upon them. For example, teach students about Frida Kahlo's artwork and life's influence. Consider giving students a virtual tour of La Casa Azul, the museum in Mexico dedicated to Frida Kahlo.
Try it: Virtual Tour of La Casa Azul
Learn more: The Story of Frida Kahlo from The Art Story
6. Take a virtual tour of the National Museum of the American Latino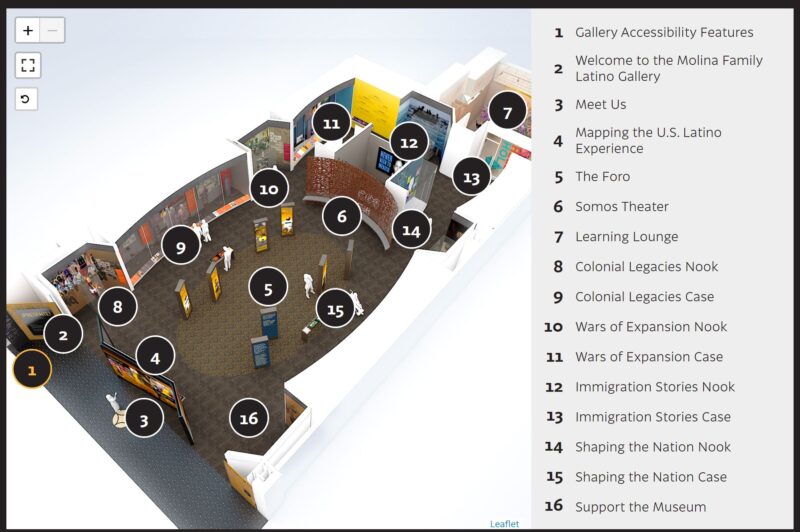 From lawmakers, advocates, artistic creators, entertainment stars, and more, Hispanic Americans are making a huge impact in today's society. Point out these famous, influential Hispanics to your students. Take time to also teach about influential Hispanic Americans from the past. One great resource is to virtually explore the Molina Family Latino Gallery at the Smithsonian National Museum of the American Latino and watch videos, read facts, and more.
Try it: Molina Family Latino Gallery Virtual Tour at the Smithsonian: National Museum of the American Latino
7. Play Hispanic music
Music is a wonderful way to spark enthusiasm and curiosity about a culture. Within Hispanic culture, Latin music is known for its rhythm. Salsa music is a popular type of Latin American music known throughout the United States. Celebrate Hispanic Heritage Month in your classroom by playing Spanish music throughout the school day. Maybe the rhythm of the music will inspire your students to work a bit harder!
Try it: Classic Spanish Songs You Need to Know from Spanish Mama
8. Bring folklórico dance into your classroom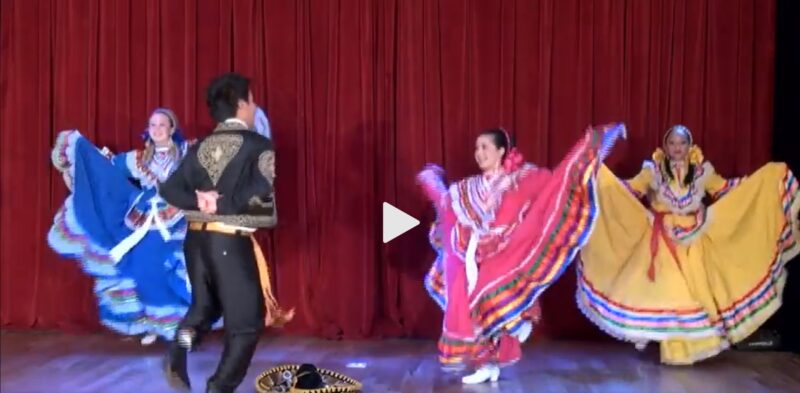 Folklórico is a traditional style of dance that traces back to the indigenous people living in Mexico. With folklórico, also called Balile Folklórico or Ballet Folklórico, people of Mexican heritage convey their emotions and culture through dance. Women wear colorful long skirts and long-sleeved blouses. Their hair is usually up in braids and accented with ribbons and/or flowers. Show students clips of folklórico dancers or invite folklórico dancers in your community to put on a short performance at school.
Try it: Ballet Folklórico Video from PBS
9. Listen to a mariachi band
When you think of Hispanic music, mariachi may come to mind. A mariachi is a small, Mexican musical ensemble composed of a variety of mostly stringed instruments. They are typically male-dominant ensembles that sing a variety of songs, from slow songs of love or grief to high-energy dance songs. Mariachis are a typical form of entertainment at Hispanic events including weddings, holidays, birthdays, and funerals.
Try it: Mariachi Sol De Mexico Performance Video on YouTube
10. Create a menu featuring Hispanic cuisine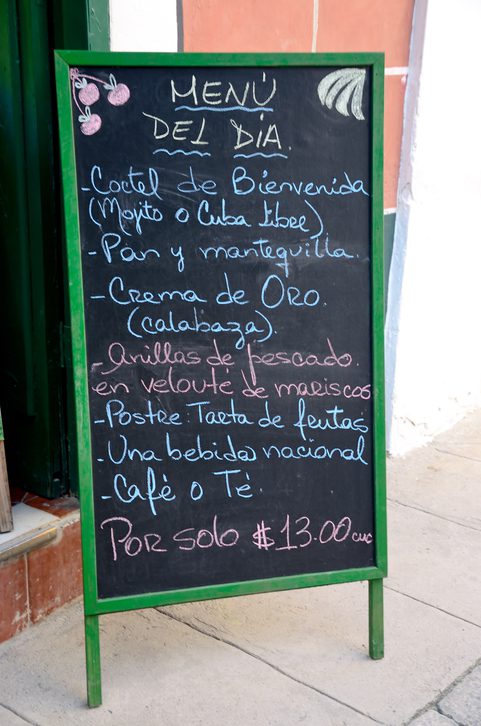 Like music, a culture's traditional foods offer a wonderful enhancement to the understanding and appreciation of the culture. Many students have heard of tacos, burritos, and quesadillas, but there is so much more for them to learn about when it comes to Hispanic cuisine. If you're looking for unique Hispanic Heritage Month activities, allow students to practice their research and writing skills to create a menu that celebrates traditional Hispanic dishes.
Learn more: Vibrant Food Celebrated in National Hispanic Heritage Month from OpenTable
11. Taste Hispanic treats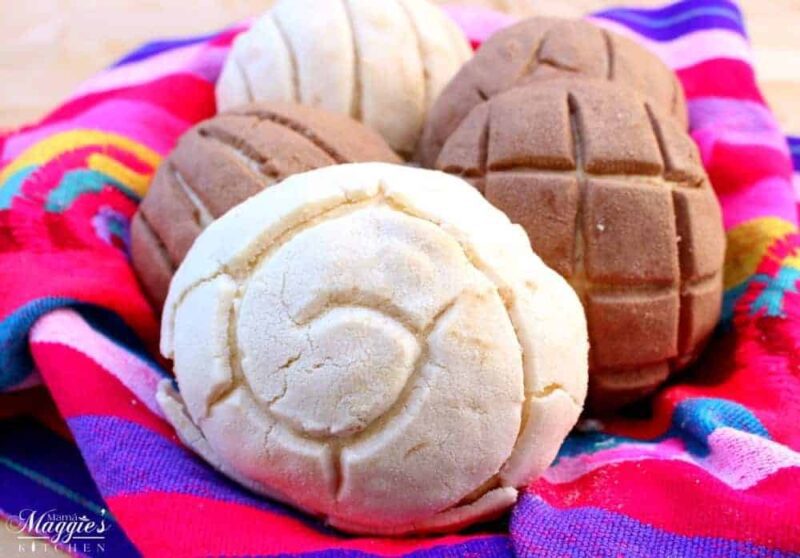 Image: Mama Maggie's Kitchen
From empanadas, tres leches, churros, conchas, arroz con leche, elotes, cremas, paletas, and more, Hispanic cultures know how to sweeten things up. Though recipes may vary from family to family or from region to region, these are sure to be some tasty treats! If possible, bring in samples for students to try. It's typically not too difficult to find empanadas, churros, or conchas at a local bakery.
Learn more: Best Mexican Desserts at Mama Maggie's Kitchen
12. Make papel picado decorations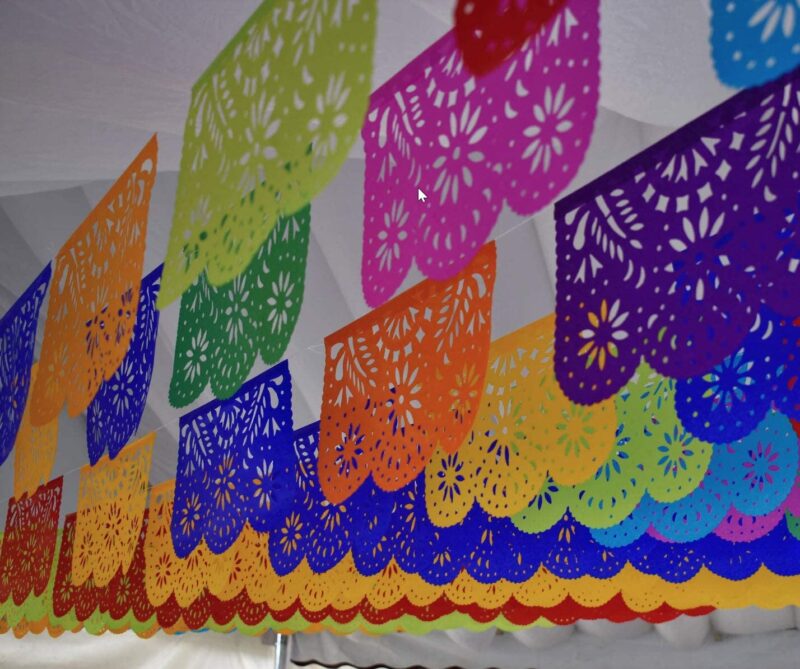 Image: Amazon
Papel picado translates to punched or perforated paper. This traditional paper decor is found in a variety of Hispanic cultural events. It is used to decorate during celebrations such as Dia de los Muertos (Day of the Dead) and events like birthdays and baby showers, as well as used to add festive looks to family homes. Papel picado can be purchased online, at stores, or even created as a DIY craft. Consider adding this beautiful bright-colored Hispanic decor to your classroom to introduce your Hispanic Heritage Month lessons.
Try it: How To Make Papel Picado from Deep Space Sparkle
Buy it: Plastic Papel Picado at Amazon
13. Play loteria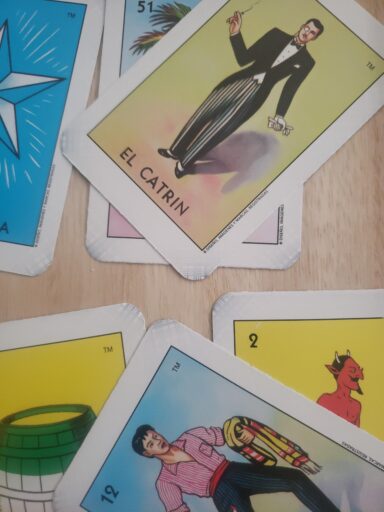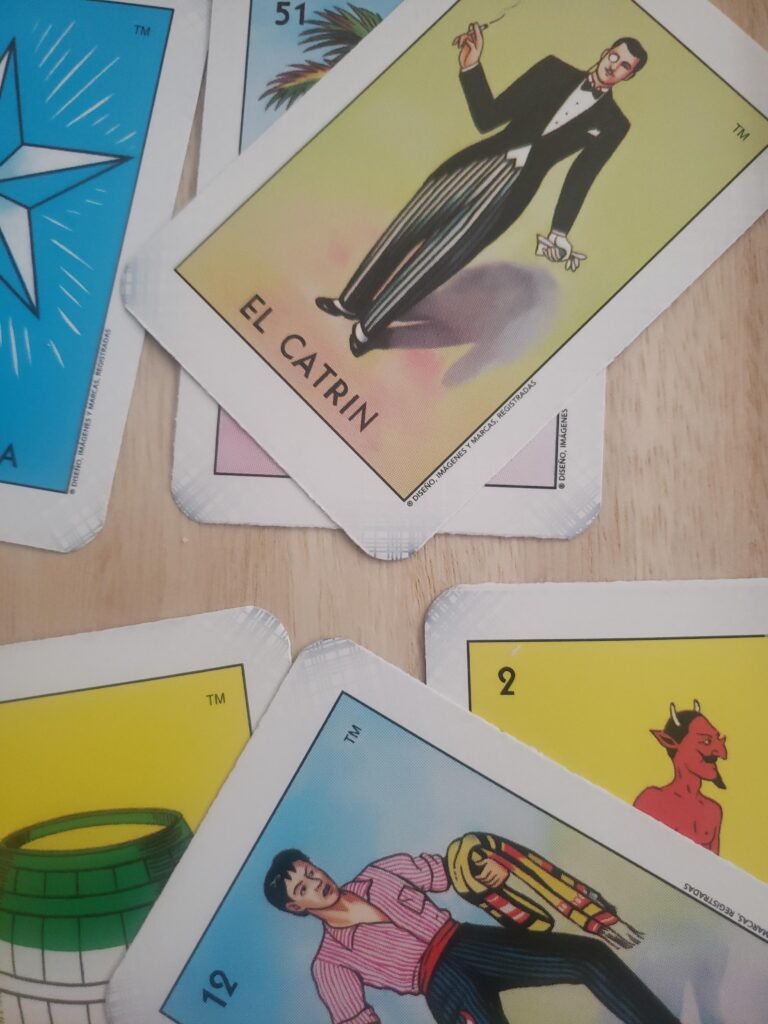 Image: Amazon Review
Loteria is a popular game played in the Hispanic culture that is very similar to bingo. It uses a total of 54 images on a deck of cards, and each player has playing cards containing only 16 of those images. The caller (or "cantor") reads out the short phrase on each card (in Spanish), and players use beans, coins, rocks, or markers to cover the image if they have a match to the card read aloud. A fast-paced game, the first person who covers a row shouts "Loteria!" to win the game. Try the game out with your students as a fun Friday activity during Hispanic Heritage Month. It's a crowd-pleaser!
Try it: How To Play Loteria from Lola Mercadito
Buy it: Loteria at Amazon
14. Watch a video or assign a research project about El Dia de los Muertos
El Dia de los Muertos (The Day of the Dead) is a Mexican holiday that most Hispanic families observe. It is celebrated from midnight of October 31 until November 2. During this time, it is believed that the gates of heaven are open and spirits of people who have passed on can rejoin their families here on Earth for those 24 hours. People gather at cemeteries to welcome back the souls of their relatives with food, drinks, decorations, and celebration. Though this can be a morbid topic to discuss, National Geographic Kids describes it very well. Give this as a topic for students to research independently or conduct a whole-class research project to learn more about this holiday, which is just around the corner.
Learn more: National Geographic Kids: Day of the Dead
15. Teach students about Las Posadas with poinsettia crafts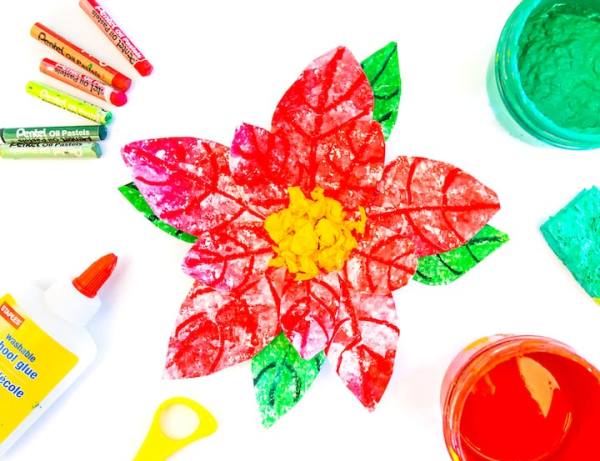 Image: Deep Space Sparkle
Las Posadas is a religious festival celebrated in Mexico and most Latin American countries in late December that commemorates the journey Joseph and Mary took to Bethlehem to give birth to Jesus. During the festival, children and family members dress up as angels, carry candles, play/listen to music, eat food, and decorate with poinsettias. Introduce this topic to your students, create a poinsettia craft as a keepsake, and embrace these Hispanic Heritage Month activities again in December when you discuss holidays around the world.
Try it: Poinsettia Crafts for Kids from Artsy Craftsy Mom
16. Make paper bag luminaries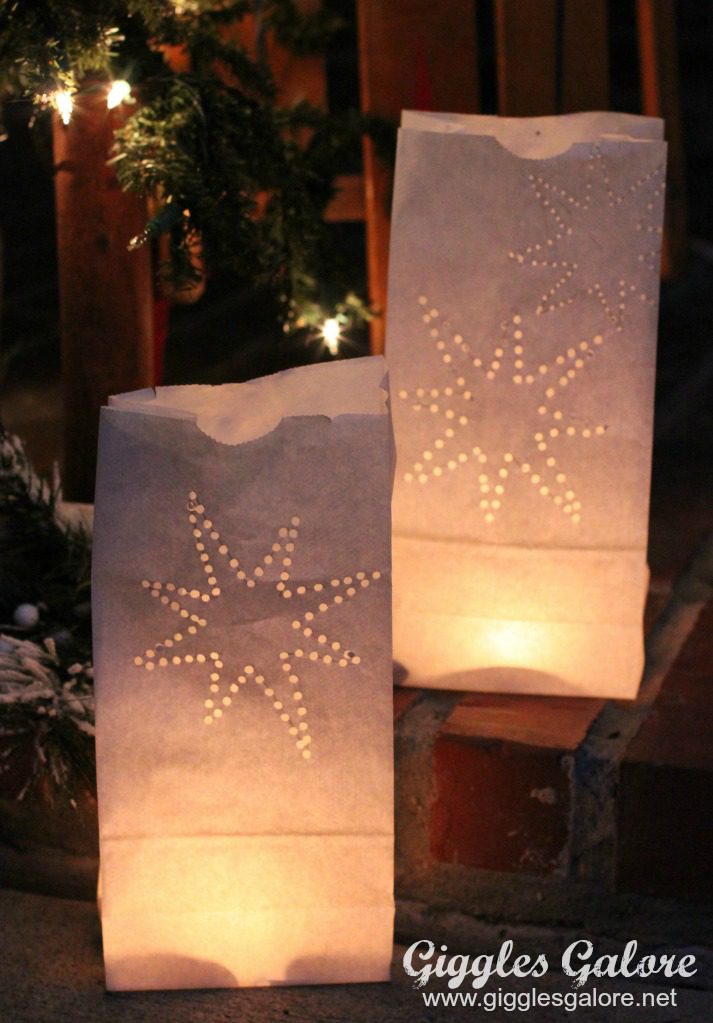 Image: Giggles Galore
Luminaries are a custom and traditional decor used in the Hispanic culture. They are typically paper bags (but can be created from other materials as well) that have designs or holes poked through the side, and are lit with a candle on the inside. These are placed in pathways, entrances, or are used for decorations at holidays throughout the year. Students can create luminaries easily in class to remember this age-old Hispanic tradition.
Try it: DIY Paper Bag Luminaries from Giggles Galore