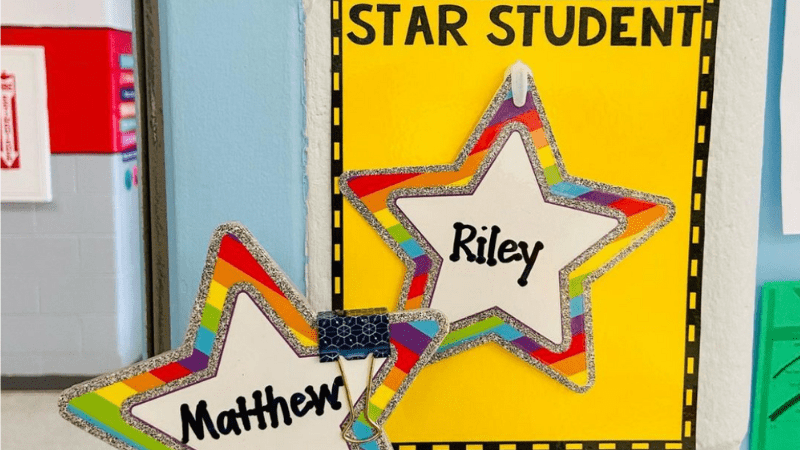 When I was a first-year teacher, I had this brilliant idea that instead of assigning classroom jobs to my fourth graders, I would just have one of them be teacher's assistant (you know, kind of like they do in high school). They would do everything I needed and would get to sit in the beanbag chairs with a friend during independent reading. Later on in my career, I switched it up and gave students more traditional jobs. But boy, did that ever take a lot of management! I had these little half-sheets of paper where students could indicate their preferences, and then I went through them all and tried to give students their top choices. It required an entire spreadsheet, and it only lasted that one year. Soon, I was back to my old TA setup, and I'm not the only one who prefers it. Plenty of teachers are ditching classroom jobs for a "Star Student of the Day." Here's why.
How does Star Student of the Day work?
In many classrooms, assigning jobs is a time-honored tradition. Students take on the roles of desk inspector, bathroom monitor, librarian, chair stacker, and more. Kids love it (my son is in pre-K and insists on being line leader just to go downstairs to brush his teeth), and it's a great way to build community. It's also kind of a headache. But there is another way. Just pick one student per day and have them do everything.
We heard about  Star Student of the Day from @kinder_charm, and here's how she explains it: "[The Star Student] gets to be the line leader, door holder, office papers person, teacher helper, and whatever else I need! I change the star each day and it goes in alphabetical order!"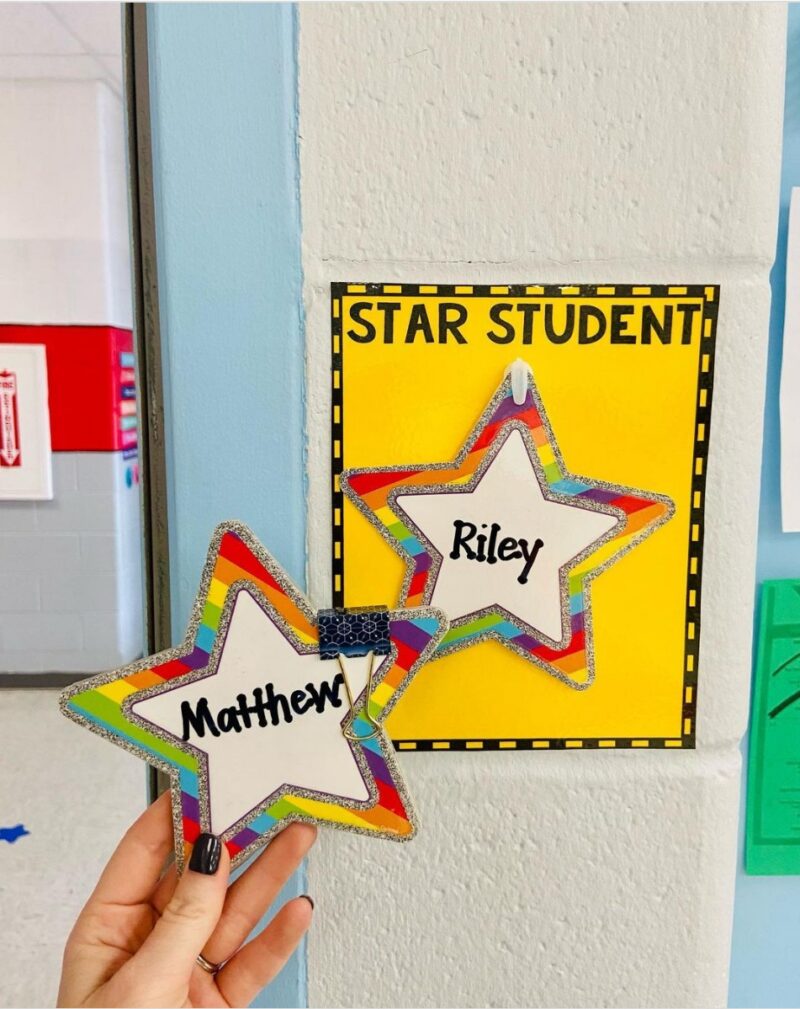 Image source: @kinder_charm
Do I have to call it Star Student of the Day?
Of course not! You can call it whatever you like. We love these ideas from fellow teachers:
Helper of the Day a.k.a. HOFTD (@nkklyons47)
Classroom Manager (@raise_your_hand_)
Class VIP (@lindascottagekitchen)
Tiny Teacher (@zoie_ann)
What else do I need to know?
There's no rule that says you have to change your Star Student every day. Maybe Star Student of the Week works better for you. It can also be more than one. Teacher @robynhaber chooses two "Lifesavers" each day for all her classroom helper needs. Another hack to make this even easier? If you're highlighting a student for the week anyway (whether it's their birthday week or they've accomplished something special), just make them your Star Student!