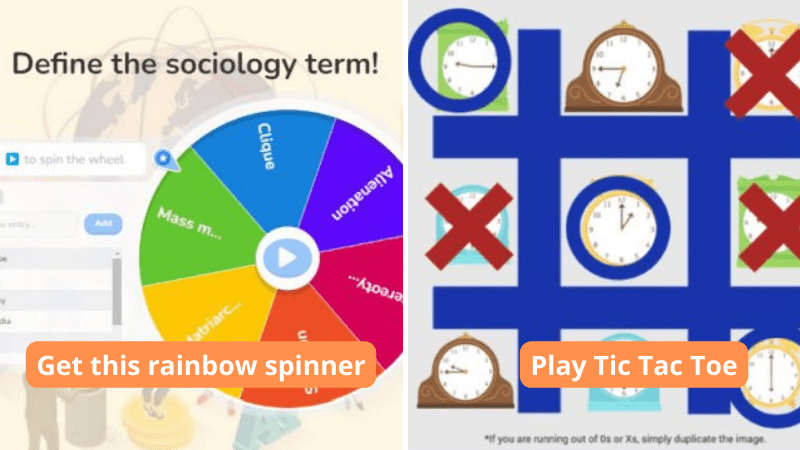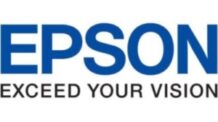 Teachers have been using review games in their classrooms for a long time. They're such a fun, interactive way to engage kids in the learning process. These days, technology makes review games even more fun, especially when you use them with your classroom projector.
Games like these are easy to customize and play, and you can tweak them to work with any subject or grade level. Together with our friends from EPSON, we've rounded up review games that your classes will beg to play over and over!
1. Jeopardy!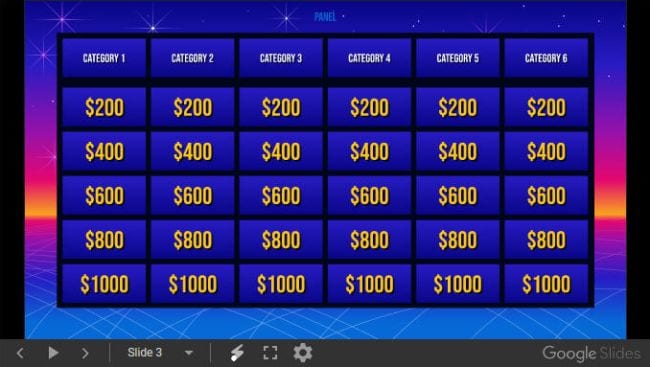 Here's a classic favorite! This interactive Google Slides template is fully customizable; just add your questions and answers.
Get it: Interactive Jeopardy! at Slides Carnival
2. Classic Board Game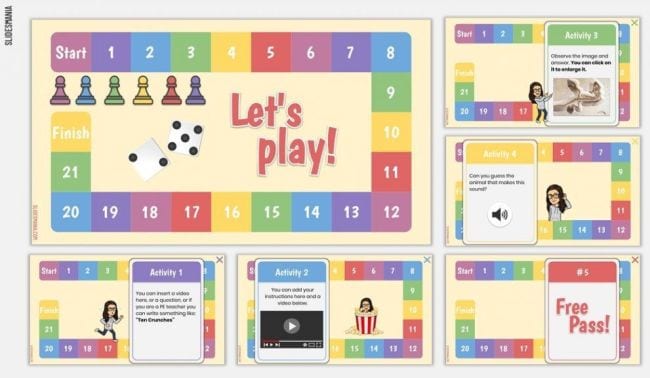 This simple game board works for any subject, and is easy to customize using Google Slides.
Get it: Digital Board Game at SlidesMania
3. Tic Tac Toe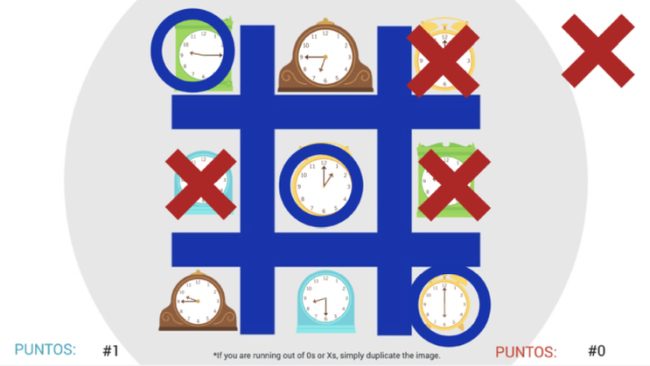 Even the youngest student knows how to play tic tac toe. It's easy to design these slides on your own, or use a template like the one at the link.
Get it: Tic Tac Toe at Professor Delgadillo
4. Kahoot!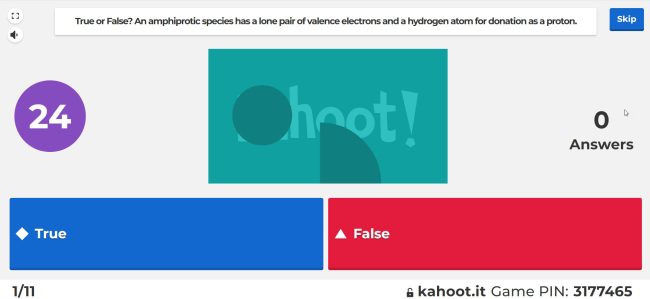 Teachers and kids alike love Kahoot! No matter what subject you're teaching, chances are you'll find review games ready to go. If not, it's easy to create your own.
Learn more: Kahoot!
5. Only Connect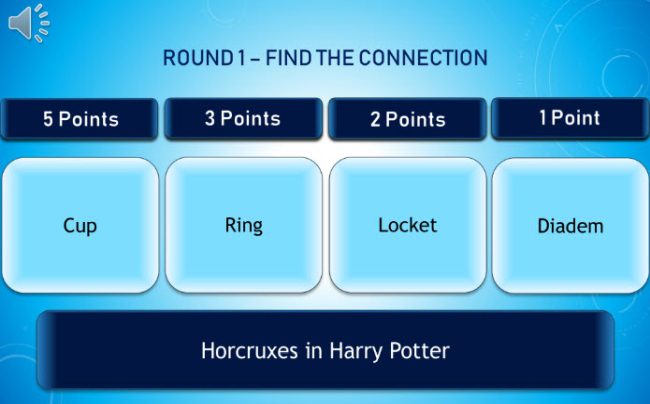 Can students find the connection in the items on the screen? They'll need to act fast, because as each new clue appears, the potential points go down.
Learn more: Fisher Huntz
6. Wheel of Fortune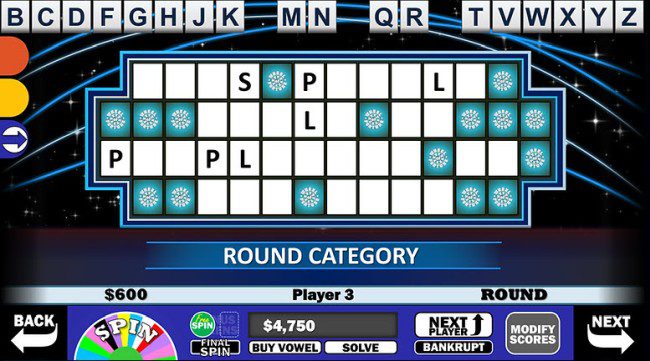 It's time for WHEEL … OF … FORTUNE! This game is especially terrific for spelling review.
Learn more: Rusnak Creative
7. Cash Cab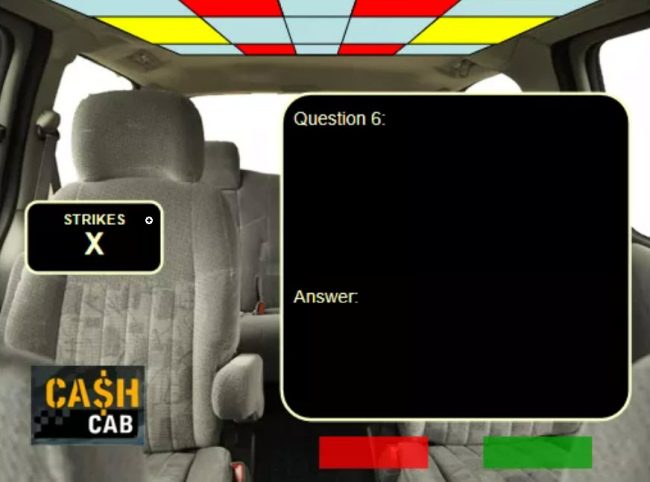 Hop in the car and take on the quiz! You can enter any questions you like in this easily customizable template, which also makes it easy to keep score.
Learn more: Hey Mr. Wilson!
8. Who Wants to Be a Millionaire?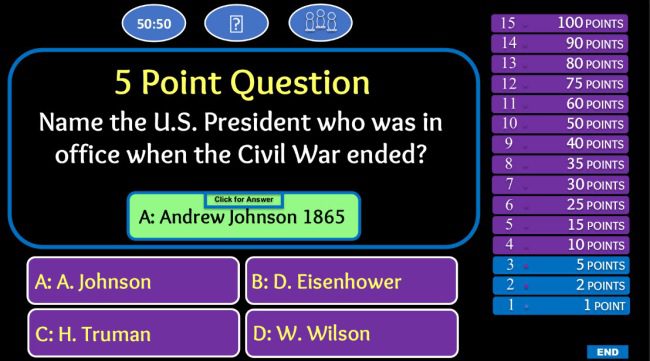 Build the excitement as each question becomes a little harder and earns you more points! Kids also have the chance to choose 50:50 and phone a friend (or use their textbooks), just like the real show.
Learn more: Engaging Technology
9. AhaSlides Topic Review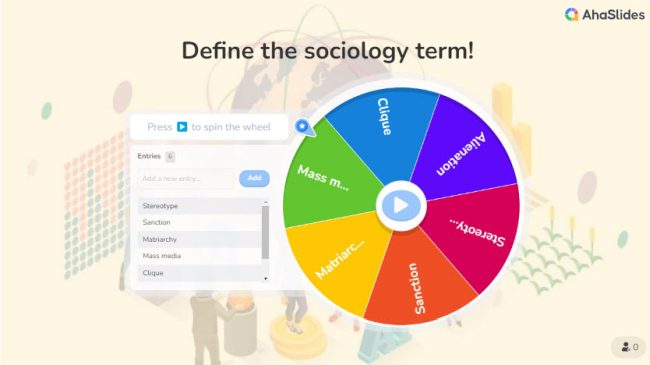 What we love about this interactive template is that it includes multiple types of questions and activities. Customize it for any topic or grade level.
Learn more: Topic Review and AhaSlides
10. Classroom Feud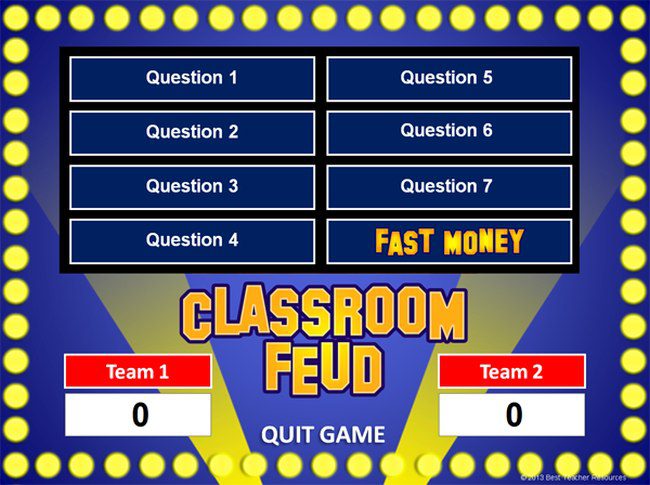 Give Family Feud a learning twist with this easy-to-customize version. Team up your students, because the feud is on!
Learn more: Best Teacher Blog
11. Connect Four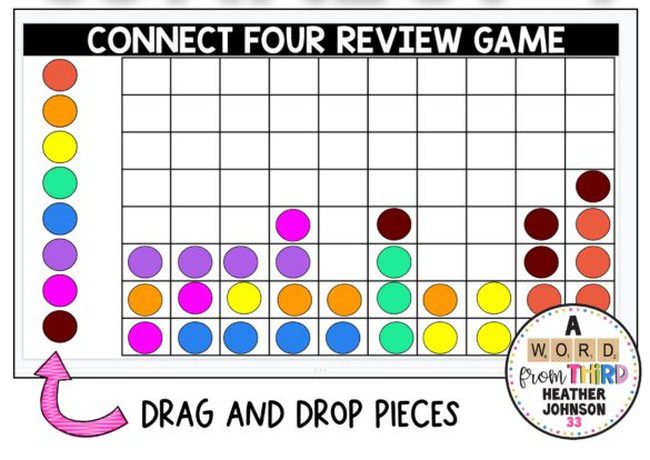 This easy game requires no prep time. Just put the game up on your screen and let teams choose their colors. Then, ask any review questions you like. When students get it right, they get to drop a dot into place. Simple and fun!
Learn more: A Word From Third
12. Challenge Board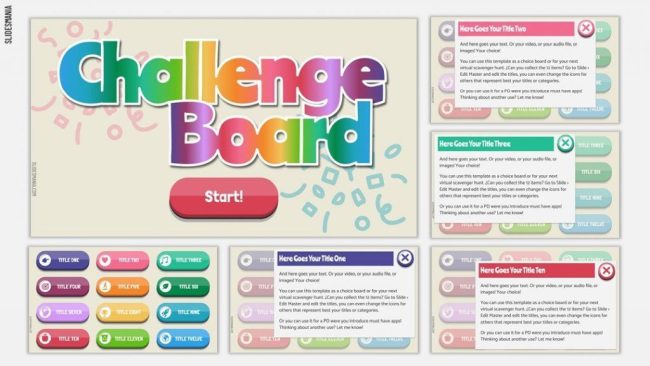 Write a challenge question for each of the buttons, and assign them points. Students choose a button and read the question. They can answer it to gain the points, or return it and try again. Just remember that other students know what's behind that button, though, and if they know the answer, they can grab it on their next turn and score the points!
Learn more: Challenge Board at SlidesMania
13. Guess Who?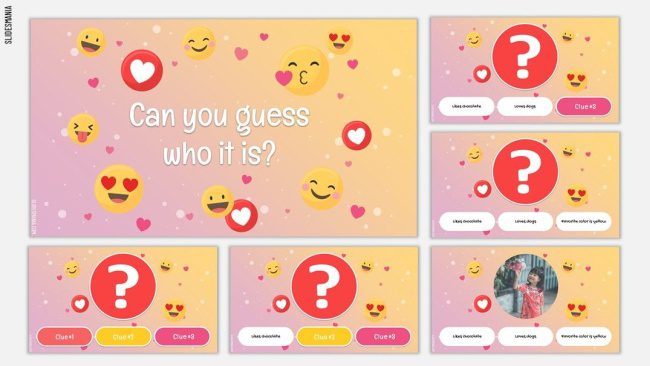 Use this game to review the characters from a book, or famous historical figures. Reveal clues one by one until students guess the right person.
Learn more: Guess Who? at Slidesmania
14. Class Baseball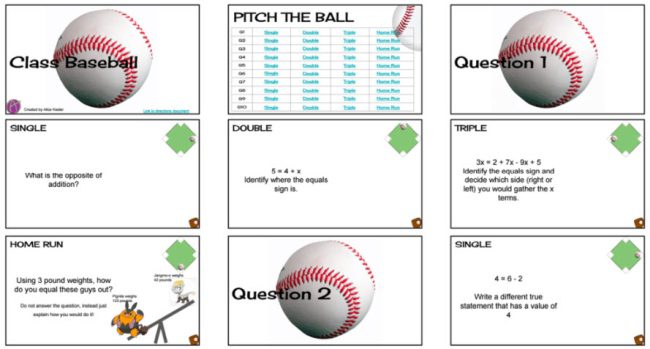 Step up to the plate with this customizable template. Add your questions to each slide, then have kids "swing" at each pitch. If they get the question right, they get to advance according to the worth of the card. Batter up!
Learn more: Teacher Tech
Plus, don't forget to check out the interactive laser projectors available from EPSON, which allow you to keep your whiteboard space AND add interactivity to your classroom.