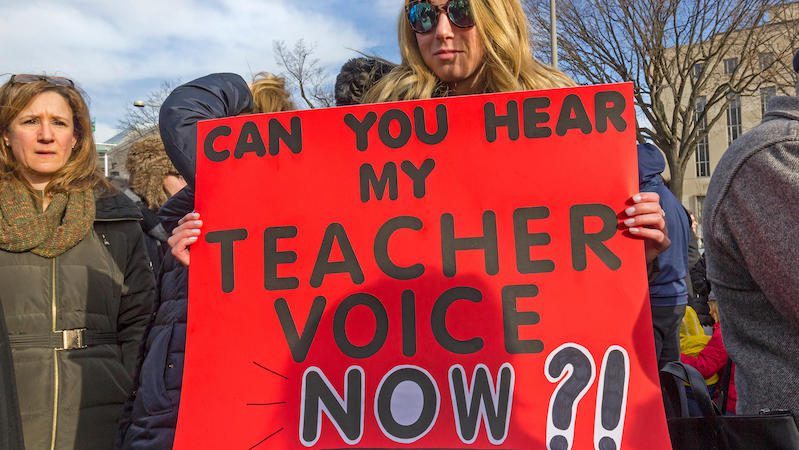 Anyone who works in a public school knows that the teaching profession is at a crisis point. Burnout is high, teachers are leaving their jobs at record rates, and the pipeline of new teachers is growing smaller. Below, we've gathered 14 of the most alarming 2022 teacher shortage statistics that prove we need to make teaching a more sustainable, desirable job.
1. 80% of educators indicate that burnout is a serious problem.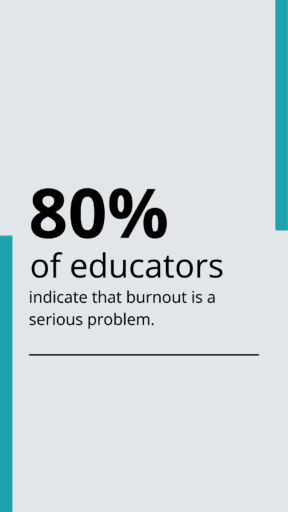 Yep, there's no doubt about it. After three years of pandemic teaching, overwhelming workloads, and large class sizes, we're burned out. Many of us work into the night and on weekends just so we don't fall behind. With 80% of teachers saying burnout is a serious problem, we need to seriously reevaluate teacher workload, schedules, and pay.
Source: NEA
2. 55% of educators now indicate that they are ready to leave the profession earlier than planned.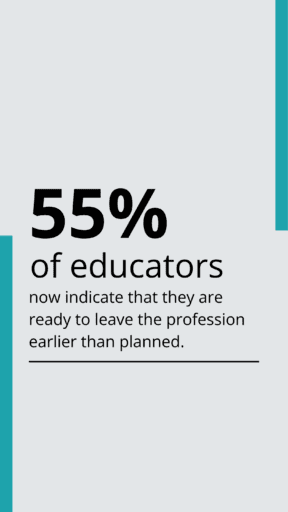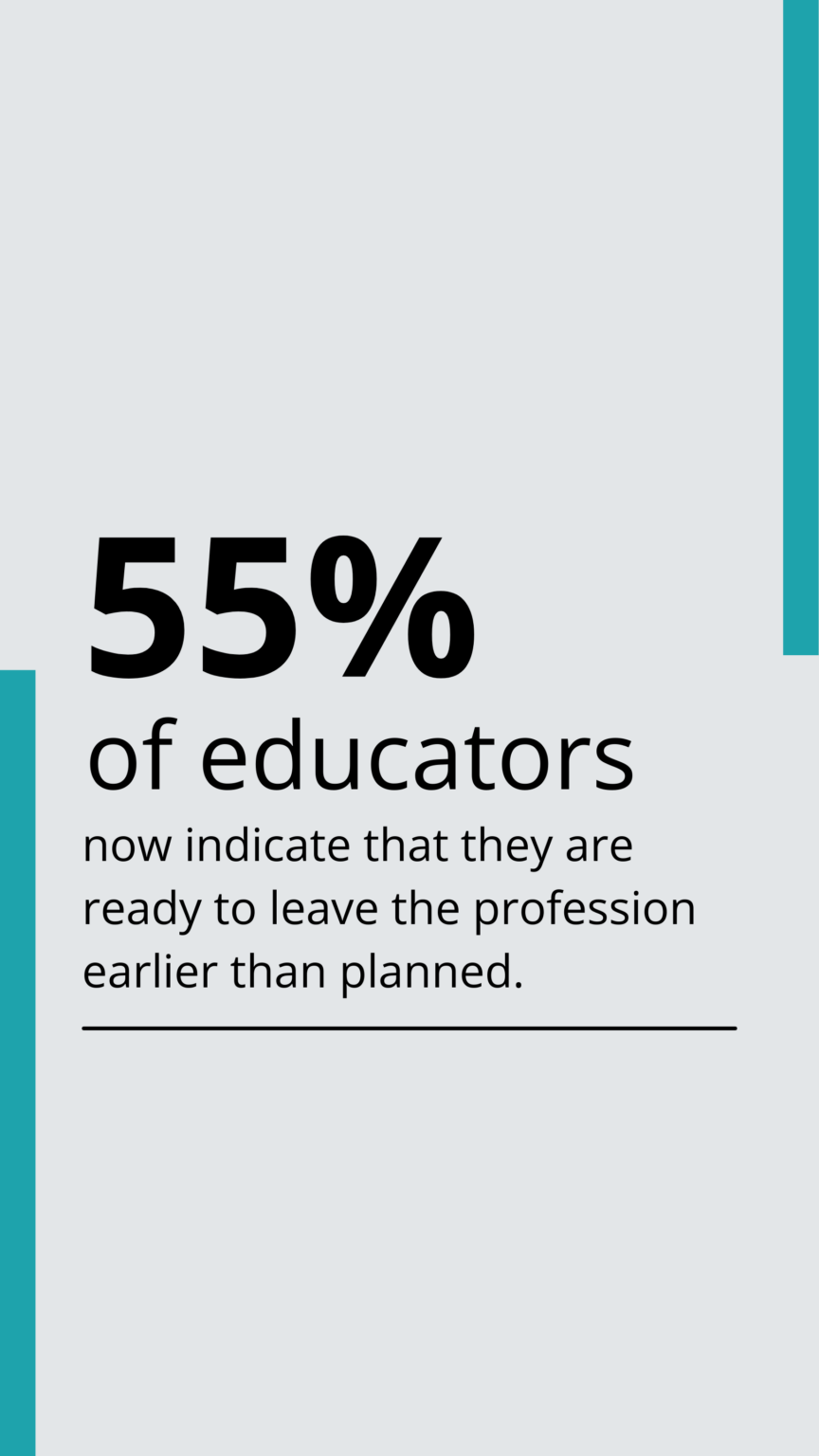 Why are so many teachers who previously considered themselves career educators leaving? It could be the lack of support, the constant work, and struggle with student behavior issues. When schools and districts are losing educators, they need to be reflective in order to make a change and retain the people who will make an impact on their students.
Source: NEA
3. 80% of educators say that taking on more work due to unfilled job openings within their district is a serious problem.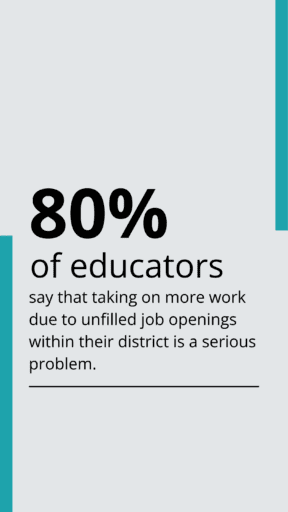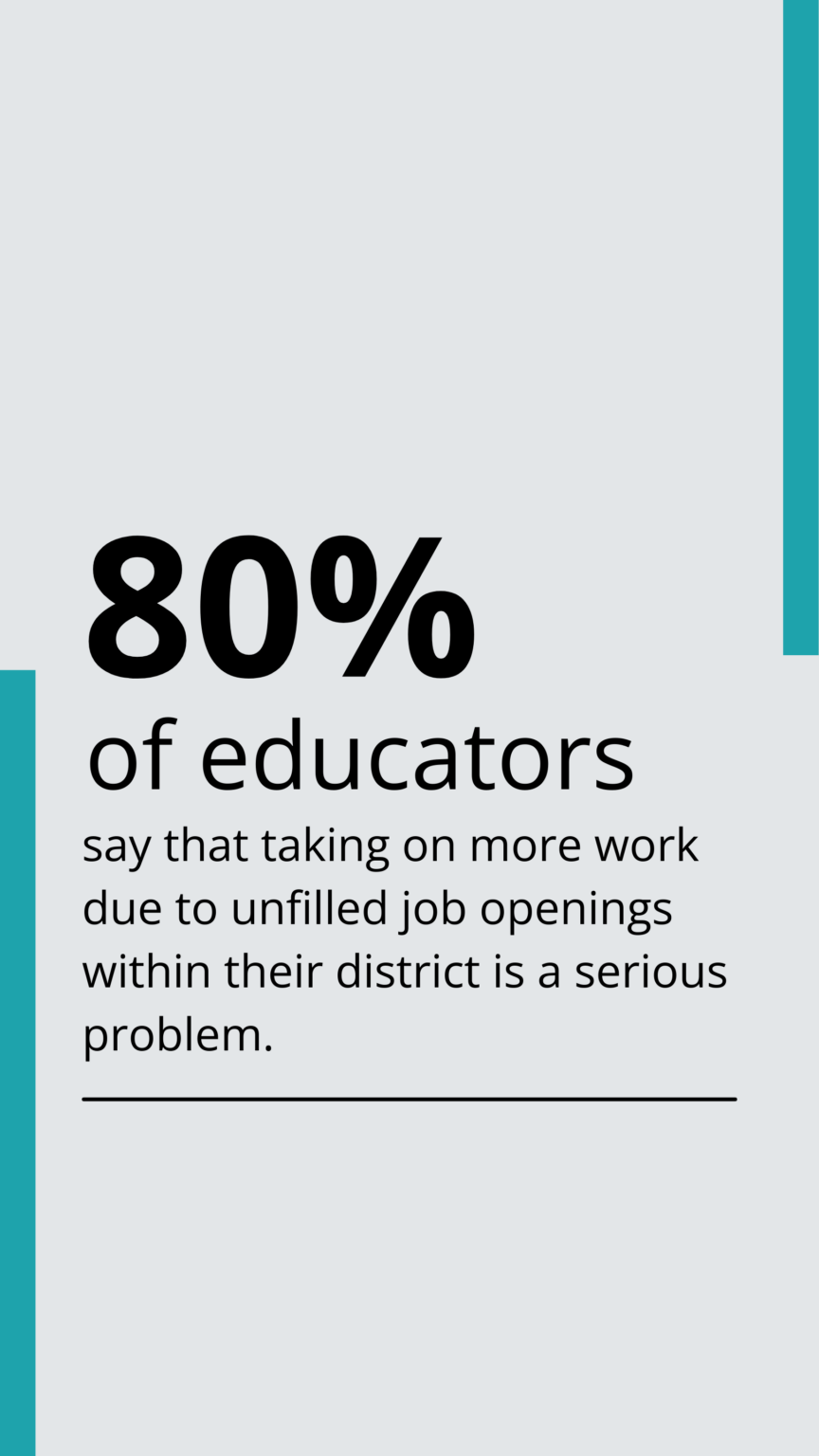 Staff shortages are a problem. Teachers aren't the only ones leaving education. Custodians, paraprofessionals, and cafeteria workers are also leaving schools. Teachers are picking up the slack in trying to make up for these lost staff members. Even instructional coaches are having to fill in for teachers because there is also a substitute teacher shortage. Educators often aren't able to do the job they've been hired to do.
Source: NEA
4. 78% of educators say that low pay is a serious issue for teachers.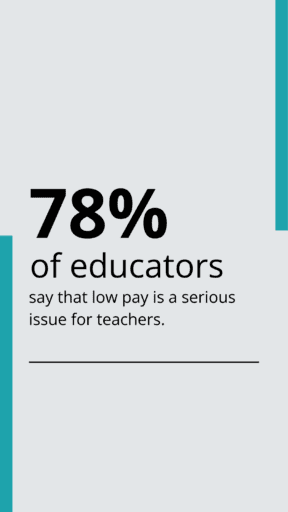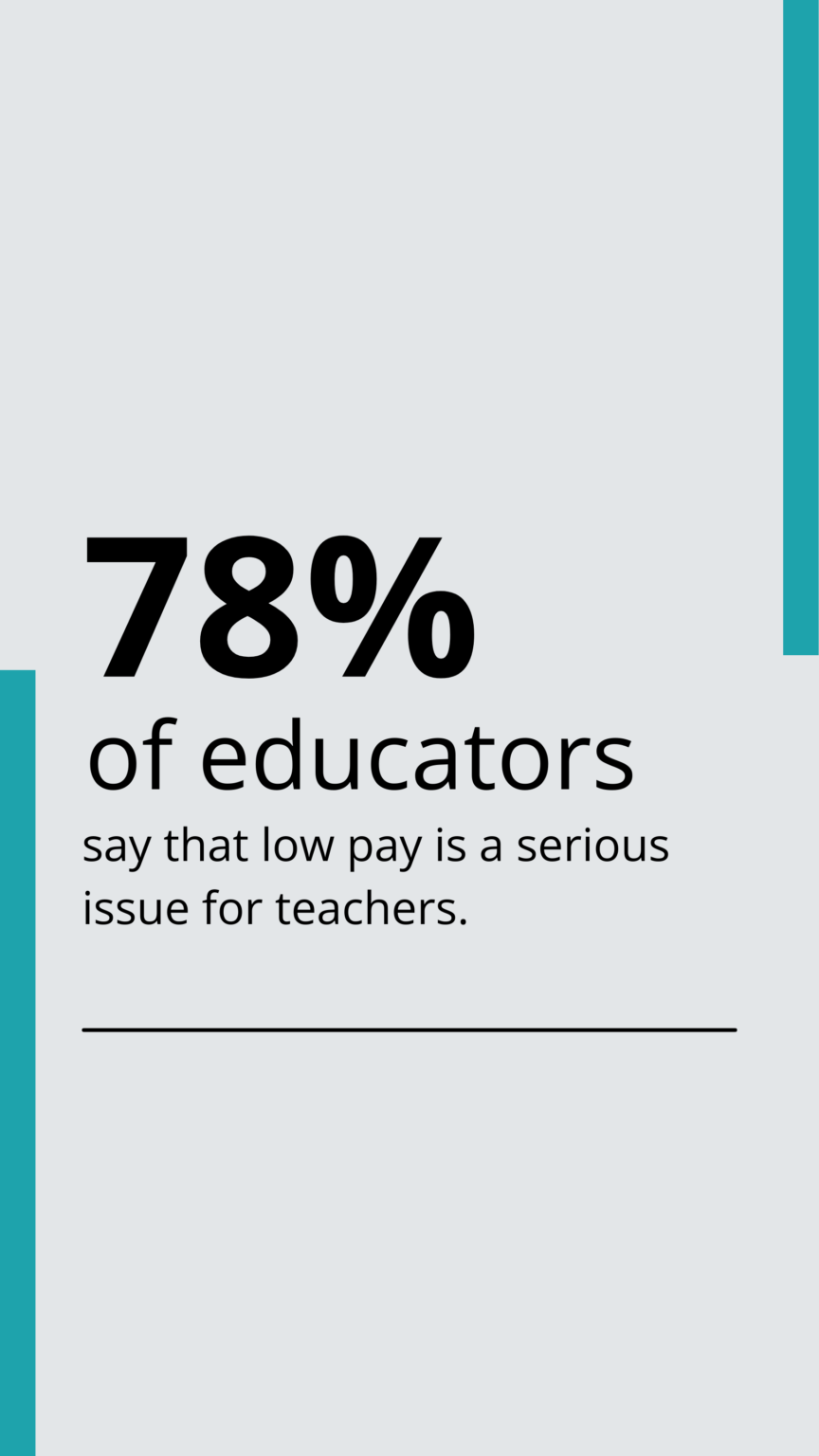 Can we pay teachers more? It's no secret that teachers aren't paid well. What's interesting about teachers' salaries, however, is that they vary across the country. And there are even some instances where teachers make less in certain states, but they're required to do more after contract hours. We need uniformity around teacher salaries across the country, and we also need to value teachers' time. Let's give our teachers a wage that they can actually live on comfortably.
Source: NEA
5. 76% of educators feel student behavioral issues are a serious problem.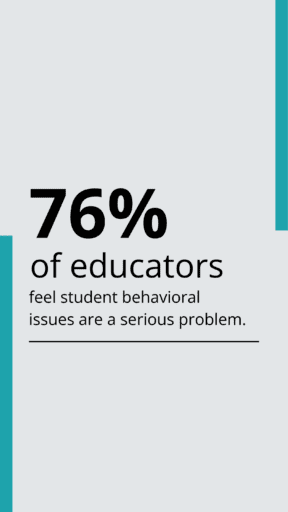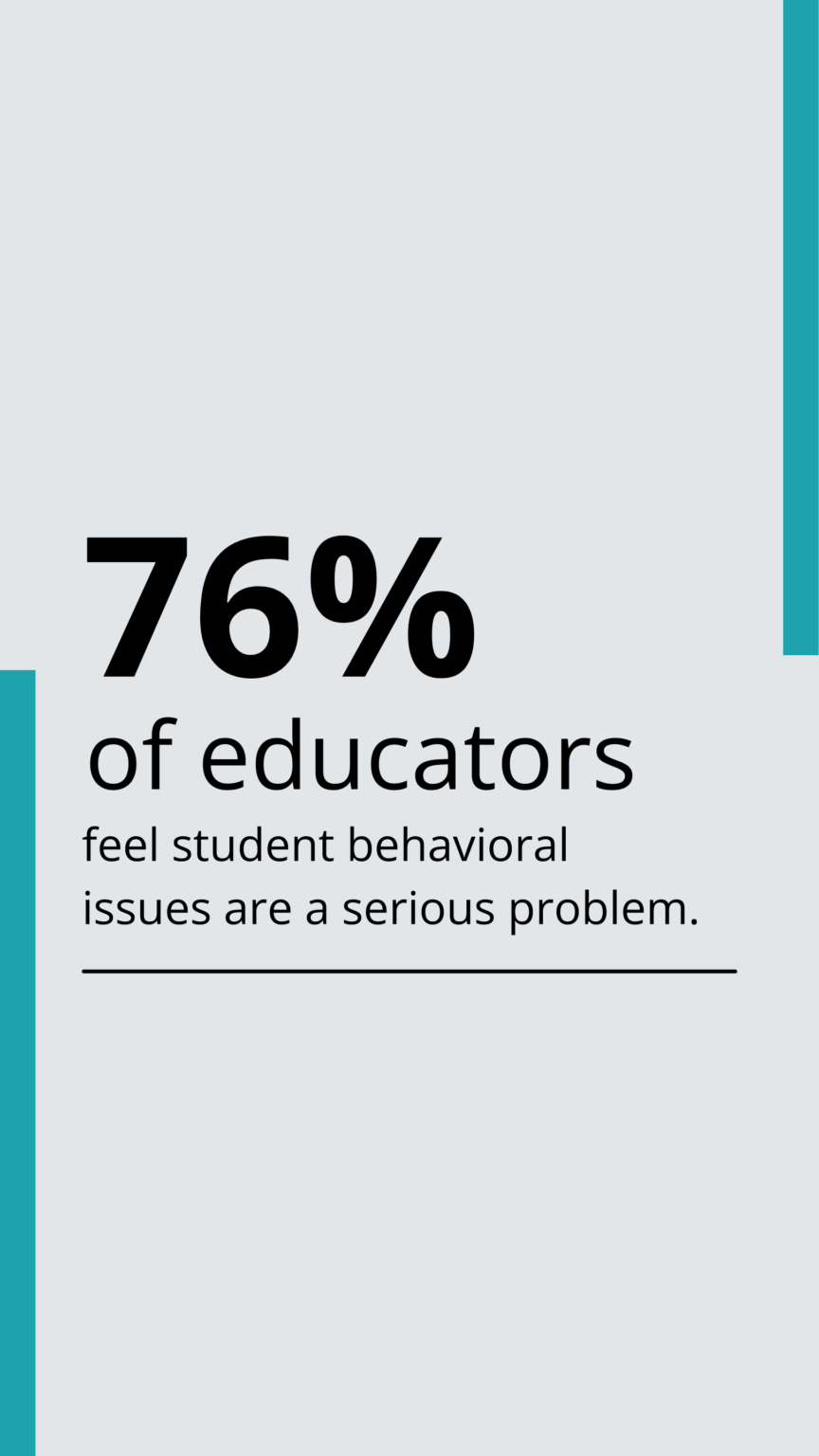 We've always dealt with student behavior issues, but many teachers feel behavior issues are on the rise. What we need to alleviate this burden is support from administrators. School and district administrators should make every effort to make sure classrooms are balanced and that support is offered for challenging behaviors. It's hard to teach when you're trying to manage misbehaviors all day long.
Source: NEA
6. 76% of educators feel that lack of respect from parents and the public is a serious problem.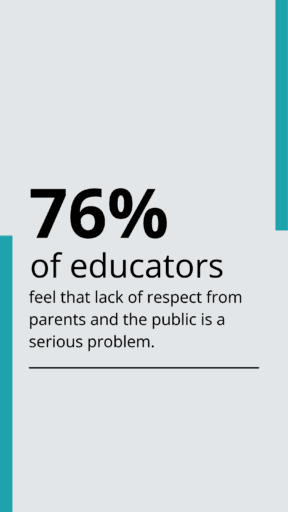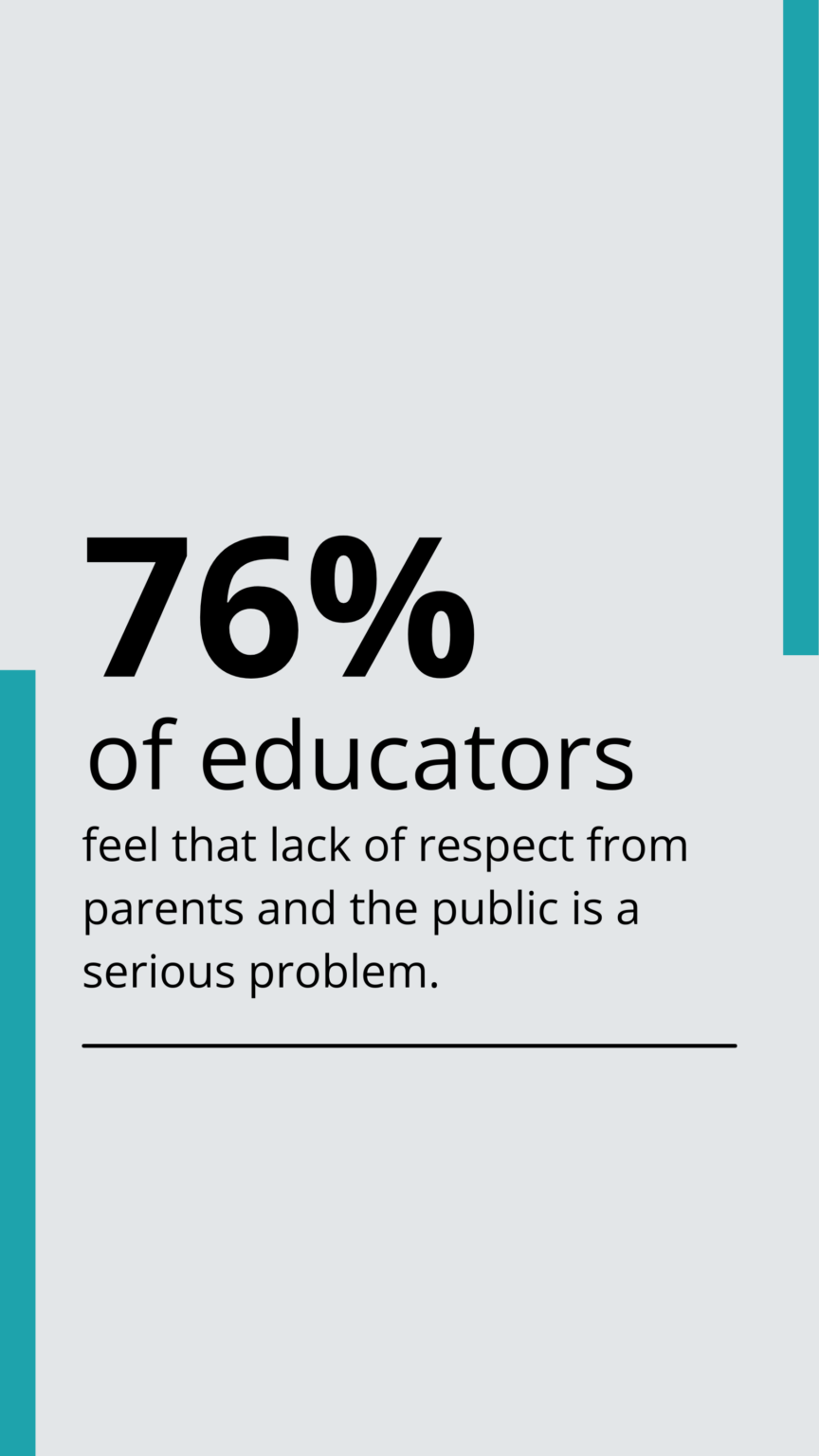 There is a lack of respect. How many times have teachers heard, "Oh wow! You get summers off!"? What most people don't know is that teachers work over the summer to make up for their inadequate salaries. Teachers also have to handle mistrust from parents and the public. Books are being banned, lessons are being censored, and curriculum is being dictated by school boards all because the public doesn't trust teachers to make decisions about them on their own. Let's not forget to mention the overwhelming amount of helicopter parents that infiltrate our schools thinking that they know more about education than educators. When teachers are being restricted on so many levels and autonomy becomes obsolete, it's no wonder so many are leaving the profession. If we listen to our teachers' voices and rely on their experiences, our schools will be a much more positive and inviting place.
Source: NEA
7. 92% of educators support hiring more support staff.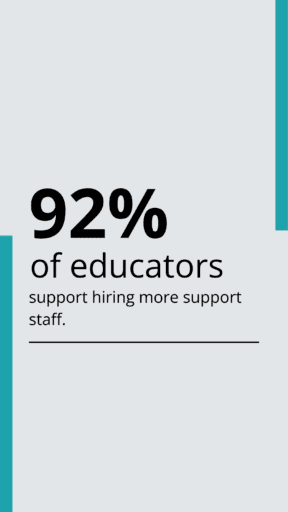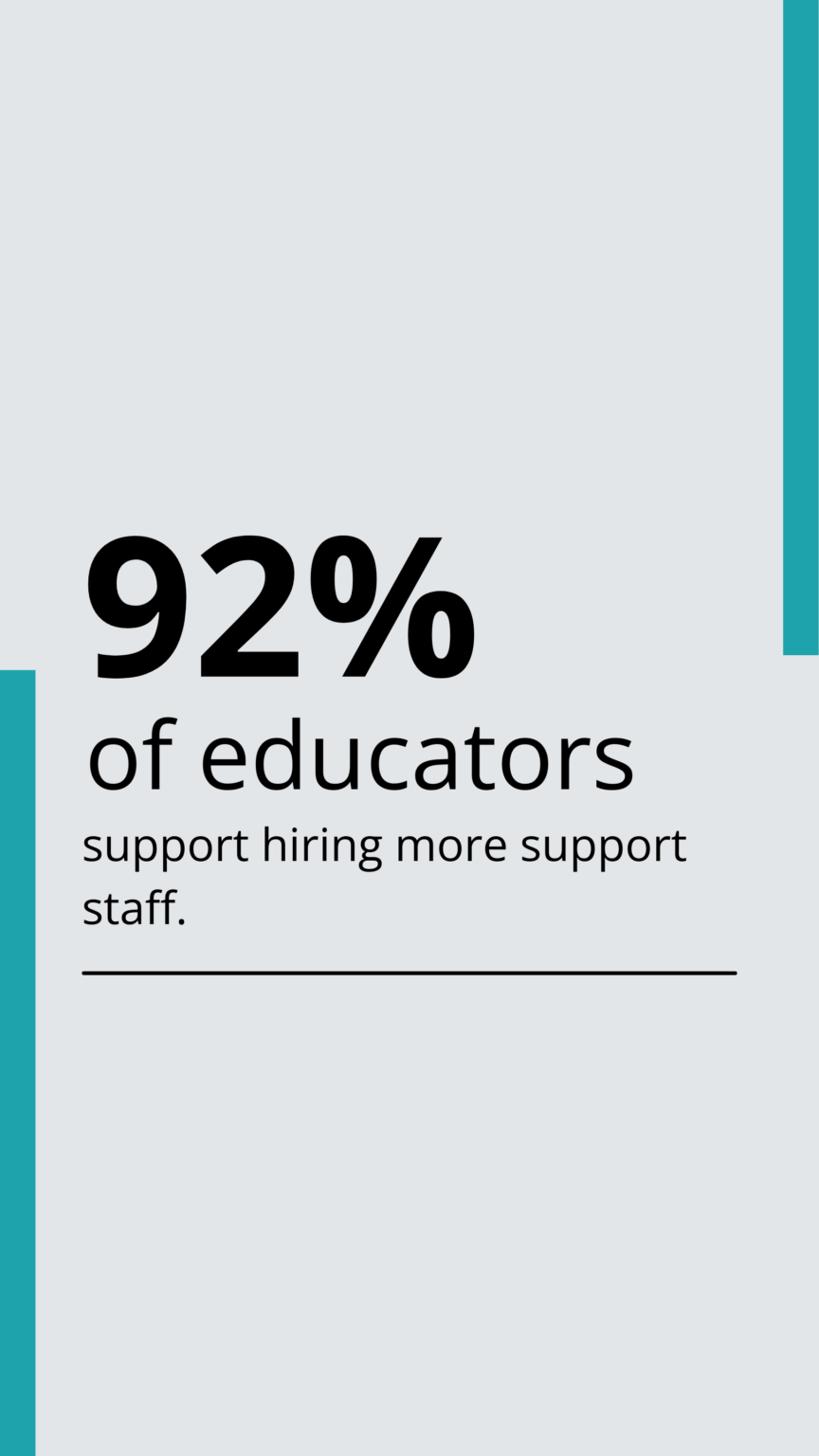 We need more support. Not just administrators, but with paraprofessionals, playground aides, and other adults around campus. Support staff doesn't only support the teachers, they also support the students. School districts should take a look at their funding and use allocated funds to get support from qualified individuals—not more computer programs.
Source: NEA
8. 84% of educators support hiring more counselors and school psychologists.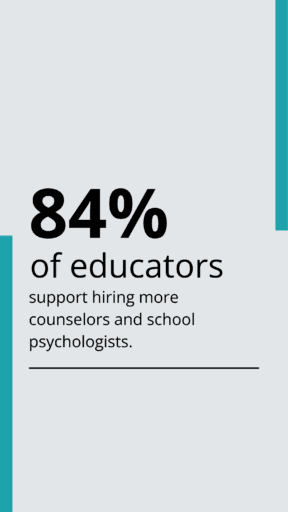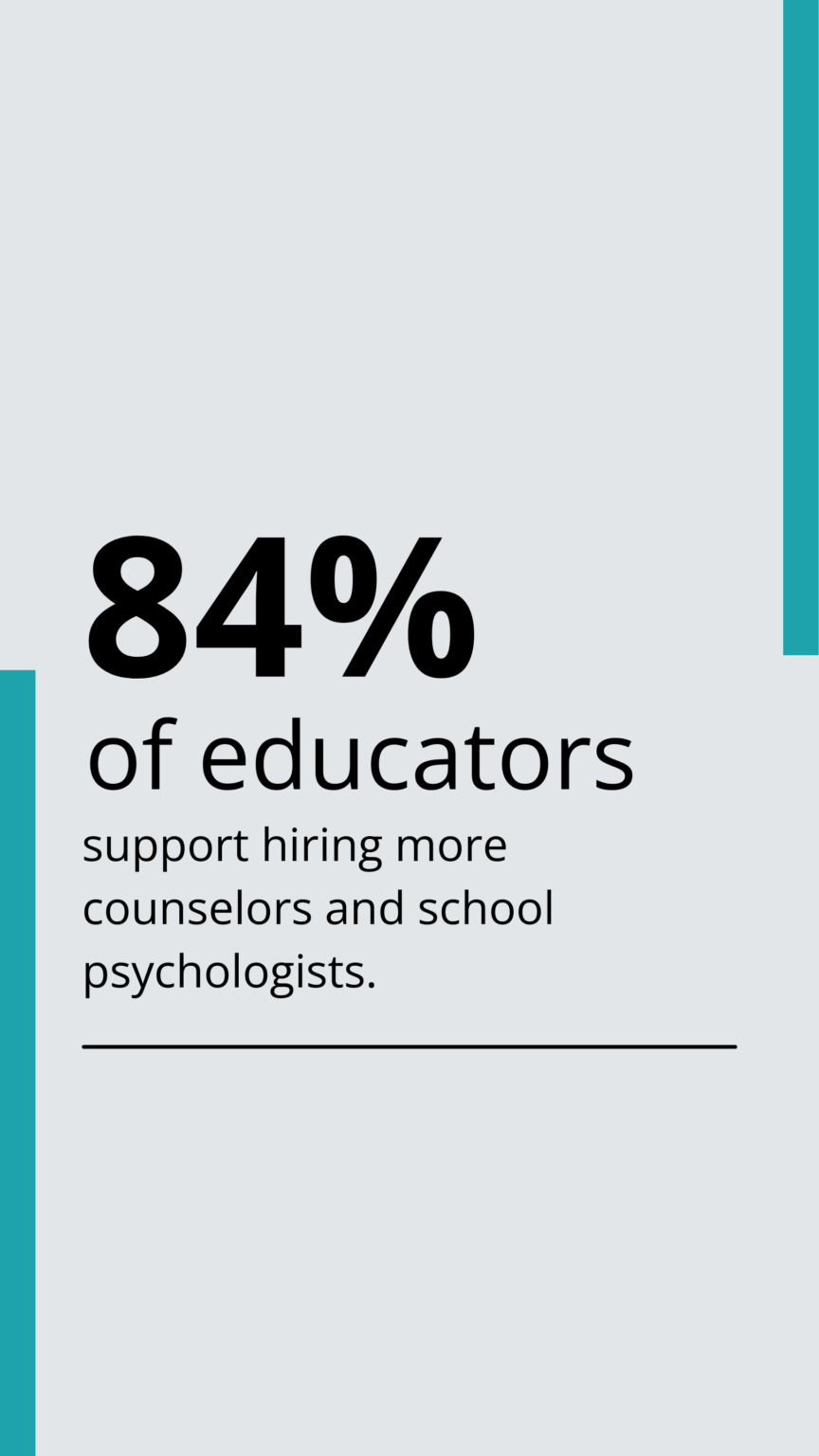 Most educators support hiring more counselors and school psychologists. Some school districts have laid off counselors during a time when more counselors are needed. Not only do students need more support, but teachers also need the help of counselors to support their students. Hiring more counselors and school psychologists can help to create a more positive school culture. Counselors can visit classrooms, teach lessons about social-emotional awareness, and be one more trusted adult for students to rely on.
Source: NEA
9. 94% of educators want more student health and behavioral support.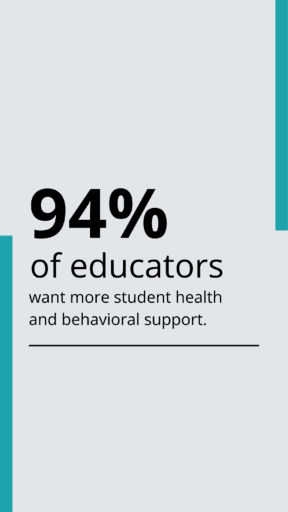 Since we're seeing so many more challenging student behaviors, it's evident that students need more health and behavioral support. Students need explicit instruction in how to handle emotions, how to deal with problems in social situations, and so much more. In today's world, students are coming to school not only to learn academics, but also how to handle their emotions. Supporting students in these areas can help teachers have more productive learning time in their classrooms.
Source: NEA
10. 87% of educators support less standardized testing.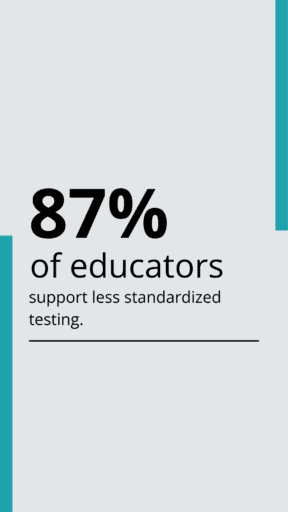 It's understood that state testing is a federal mandate, but why do districts add more unnecessary testing to teachers' already jam-packed schedules? If the district-mandated testing isn't helping to inform instruction, then it has to go. We'd be much better off having more time to implement instructional strategies than giving a test just for the sake of giving a test.
Source: NEA
11. Only 10% of educators would strongly recommend the profession to a young adult.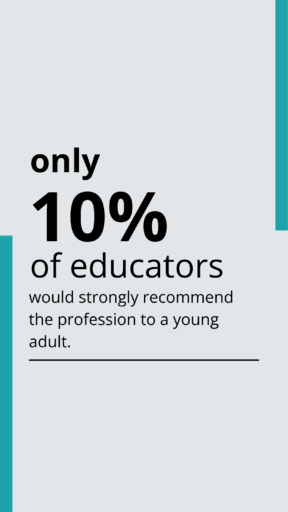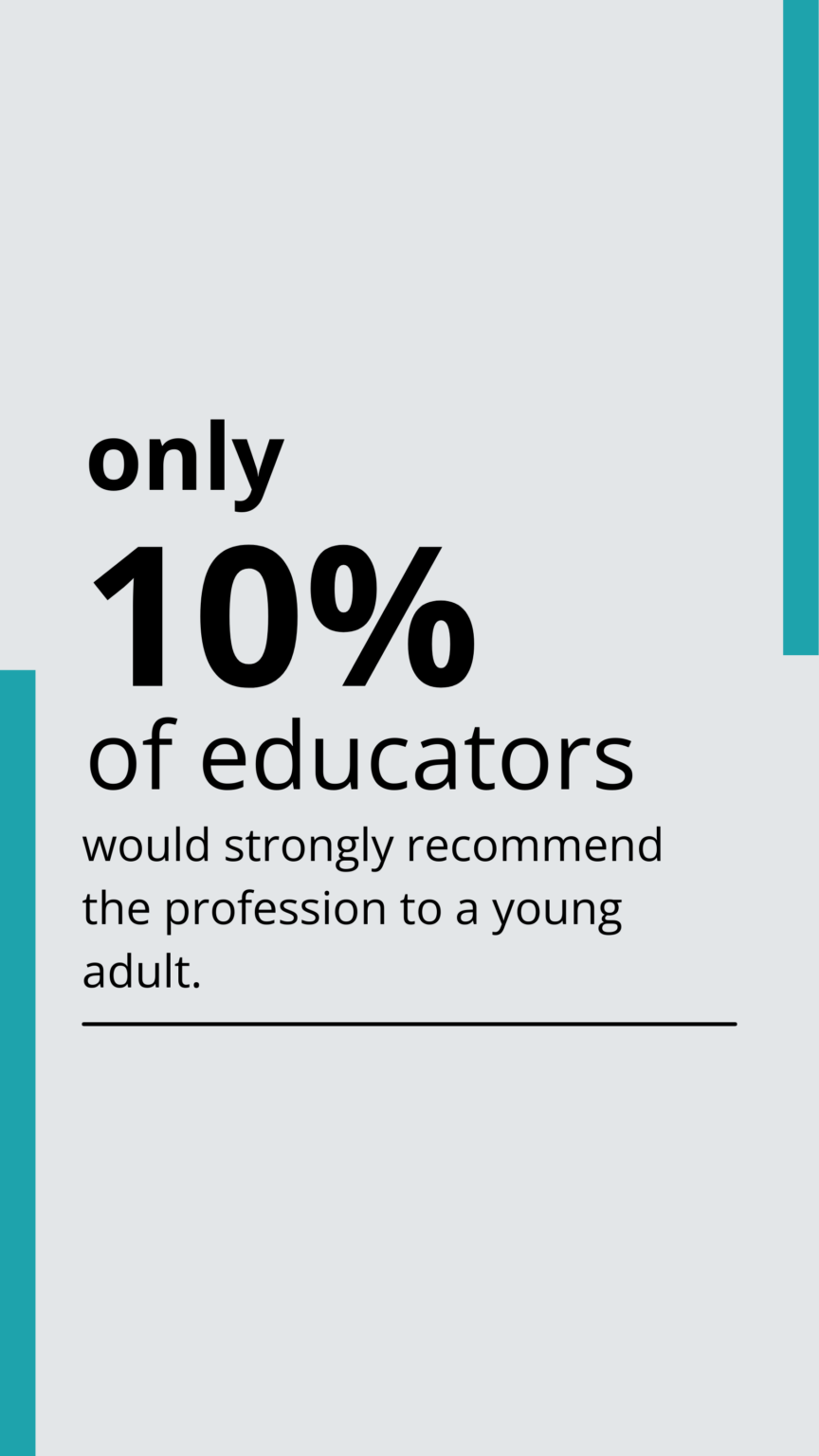 Teachers are so unhappy that they wouldn't recommend teaching as a profession. How can we get others into a profession if those currently teaching are telling them to stay away? Teachers are warning others that teaching is not an easy profession and that it's not for everyone. Twenty-two percent of teachers surveyed said another reason they'd warn others to stay away is because the compensation and benefits are not sufficient.
Source: MDR
12. Only 30% of teachers are satisfied with their current position.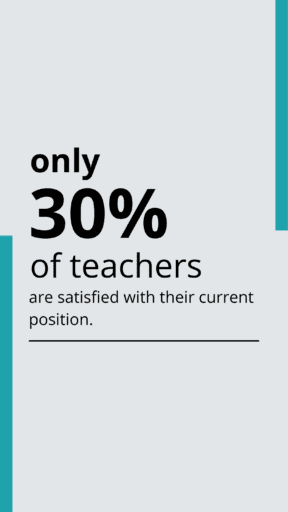 Adapting instruction due to the pandemic, while also keeping up with lesson planning, grading, student behaviors, and professional development, has left teachers less satisfied with their positions. Although teachers still enjoy working with children and sharing their knowledge, they're not happy about the stress and lack of respect the profession is subject to.
Source: MDR
13. 65% of educators agree the bureaucracy interferes with teaching.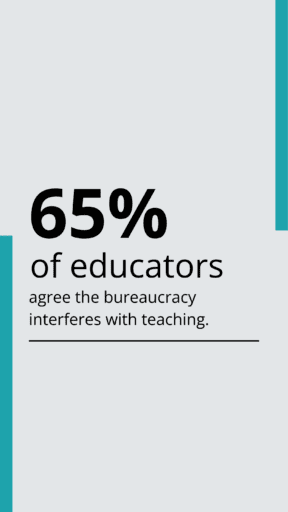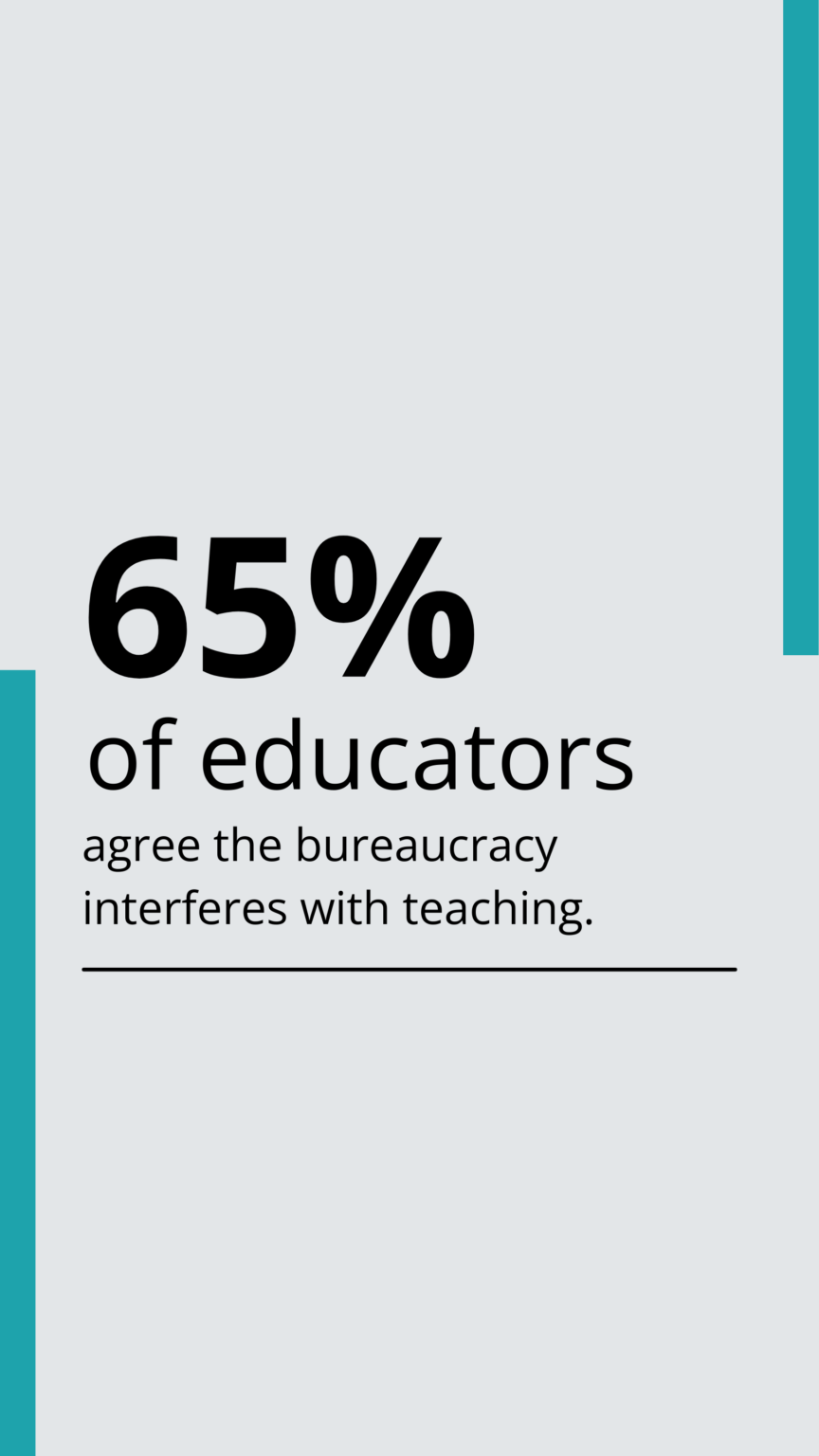 Administration and boards of education are out of touch with what actually happens in a classroom. They don't know how to teach or how students learn. Teachers feel the enjoyment of learning has been sucked out of education with the need to push curriculum.
Source: MDR
14. 78% of teachers feel symptoms of stress and depression.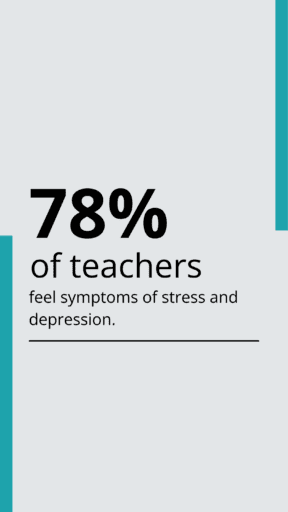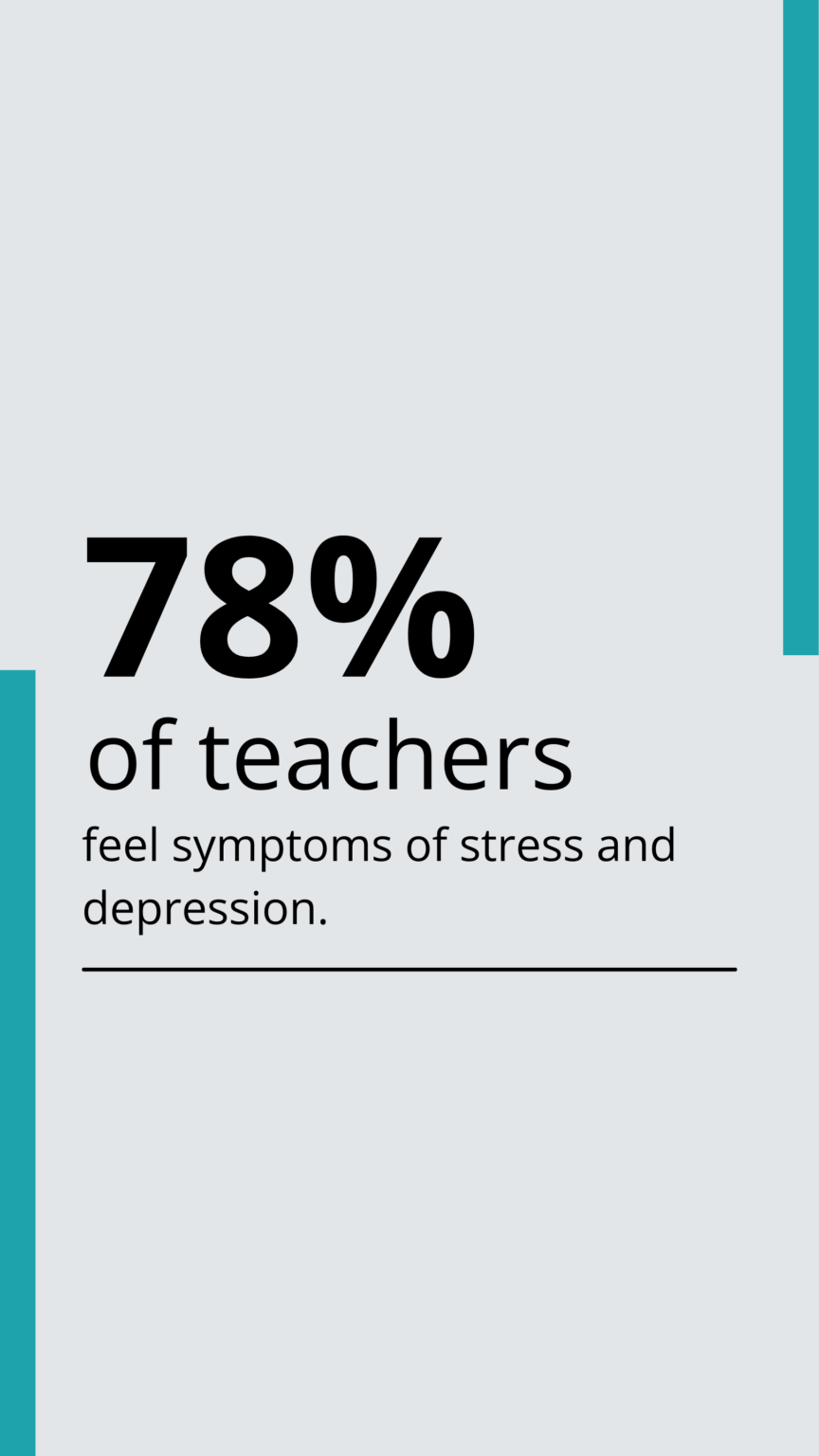 Teachers have been dealing with job-related stress due to instructional changes, teaching remotely, and supporting students' social and emotional learning. The top sources of teacher stress were related to teaching in person and remotely at the same time during the pandemic. Having more structure and guidance from the administrative level could have helped to alleviate this stress.
Source: RAND Corporation
The good news is that some teachers, despite the stress, are staying, and it's thanks to strong leadership. According to U.S. News & World Report, teachers who have felt supported by their school administration want to stay. Teachers are also staying if they feel they have a voice and are being heard in the decision-making process.
For more articles like this, be sure to subscribe to our newsletters.