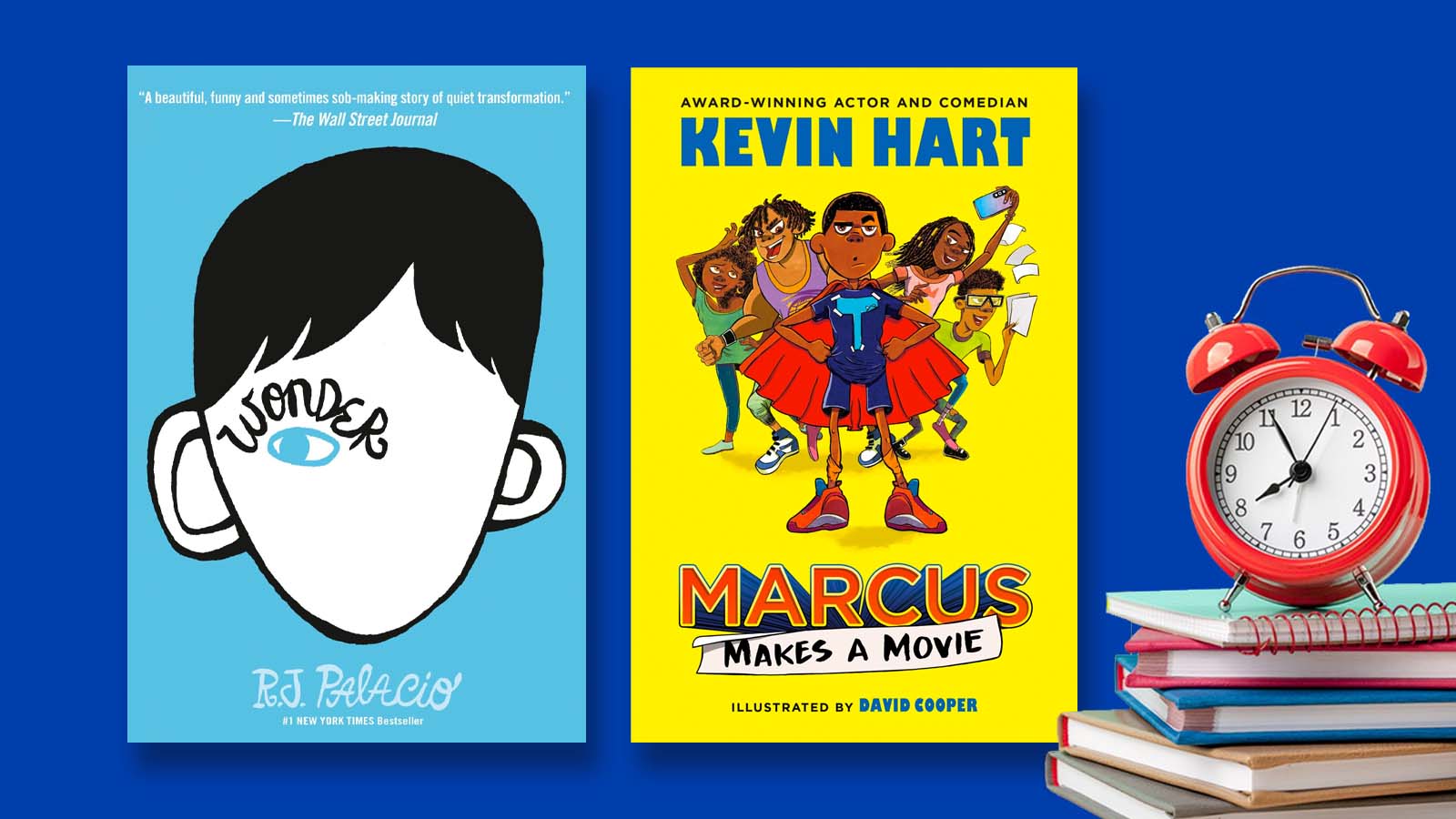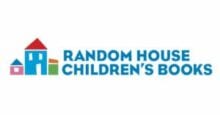 Building classroom community begins on day one in the classroom. And thanks to our friends at Random House Children's Books, planning your school year around great books is a cinch. Their Back to School Brochure has curated book lists for important moments, like Hispanic Heritage Month (September 15 through October 15) and Banned Books Week (September 18 – 24).
And of course, they have a list of favorite titles to help you establish healthy classroom culture at the start of the year. Here are four of our favorite titles to help you kick off the year right. Teach these terrific back-to-school books to students in your classroom, include them in your classroom library, and add them to your book list recommendations for parents.
1. Read KINDergarten and make the kindness pledge to set clear expectations and inspire a positive classroom culture.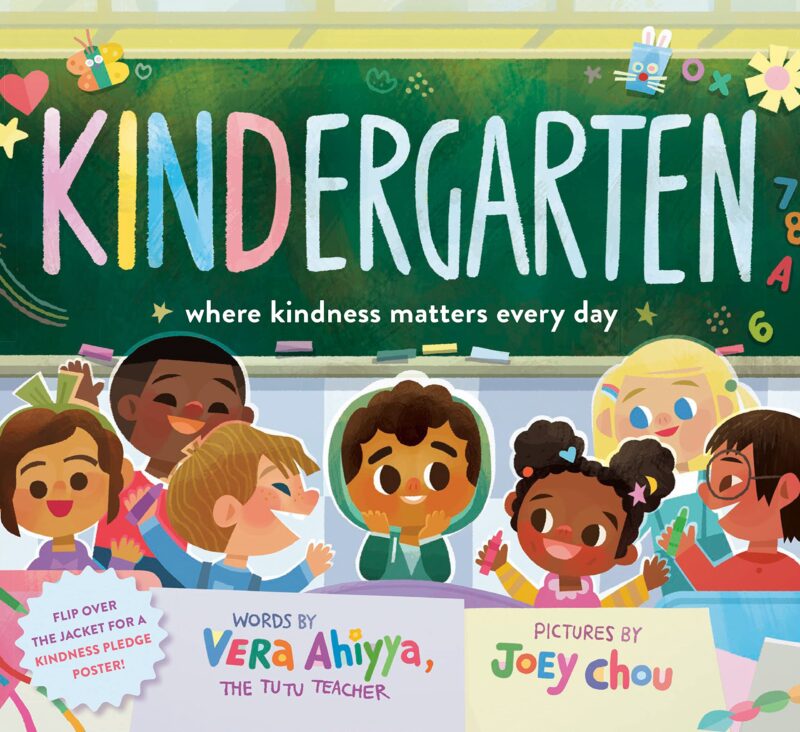 Leo is a quiet homebody who is nervous about going to kindergarten. One day, a letter from his new teacher arrives welcoming him. In the letter, she explains that the class will be making a kindness pledge. She asks him to come to school ready with ideas. Leo frets and worries. "What do I know about kindness?" he wonders. But when the first day of school arrives, Leo is pleasantly surprised. He learns that he knows more than he thought he did and that kindergarten's not so bad. This enchanting story is an encouraging read for little ones who are unsure about new adventures. It's also a great read to inspire students and teachers to turn their kindergarten into KINDergarten.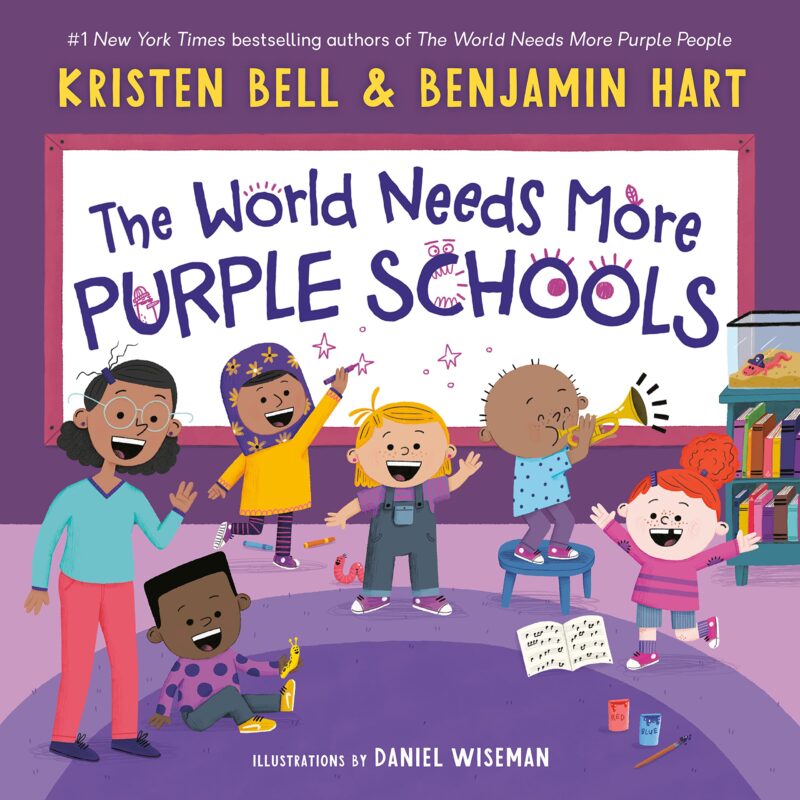 The charming follow-up to Kristen Bell's bestseller The World Needs More Purple People, this story is an inspiring tale. Just as red and blue mix together to make purple, school is a place where kids mix their thoughts, ideas, and talents together to create a special community. Quirky main character Penny Purple teaches kids how to find common ground with others, while celebrating what makes each individual unique. Perfect for building community at the beginning of the school year. 
3. Show students that school can be fun and a great place to pursue passions with Marcus Makes a Movie.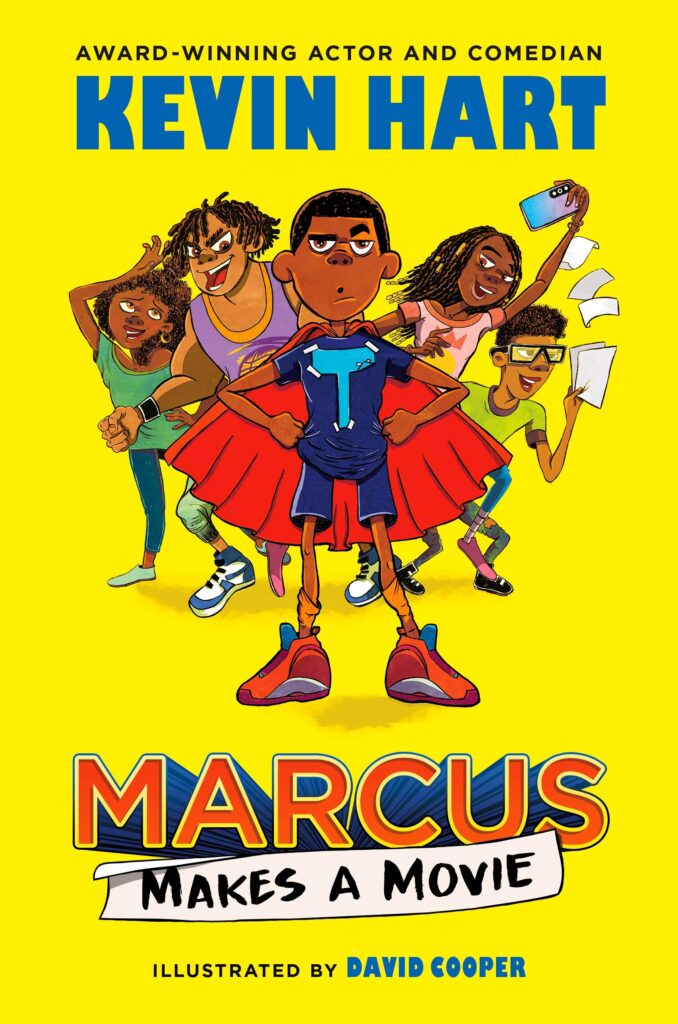 Marcus has a big imagination. After all, he's been working on his superhero comic strip for years. So when he joins the after-school film class, it's the perfect opportunity to bring his characters and story to life. The problem is, it turns out to be a lot harder than he thought it would be. He's going to need a lot of faith, a little help from his teacher and classmates, and a healthy sense of humor. Author Kevin Hart encourages kids to dream big and never give up, even when things don't go as planned. An illustrated middle grade novel that readers of all levels can enjoy with built-in scaffolding. 
4. The beginning of the school year is a time when students notice differences in others—a teachable moment to encourage kindness with Wonder.
It's hard enough to fit in at a new school, but for Auggie Pullman, it's especially challenging. Born with a facial deformity, Auggie has never even attended regular school. When he courageously heads off for fifth grade, he hopes to just fit in like an ordinary kid. But it turns out Auggie is no ordinary kid—he's extraordinary. Even though he's challenged in ways he never expected, Auggie toughs it out. And the lessons he teaches his whole school about empathy, compassion, friendship, and acceptance are ones they will likely never forget. A must-read for middle grades, this beloved bestseller started the #ChooseKind movement and continues to inspire.
Plus, stay up-to-date about new books and resources with Random House Children's Books School & Library @RHCBEducators.