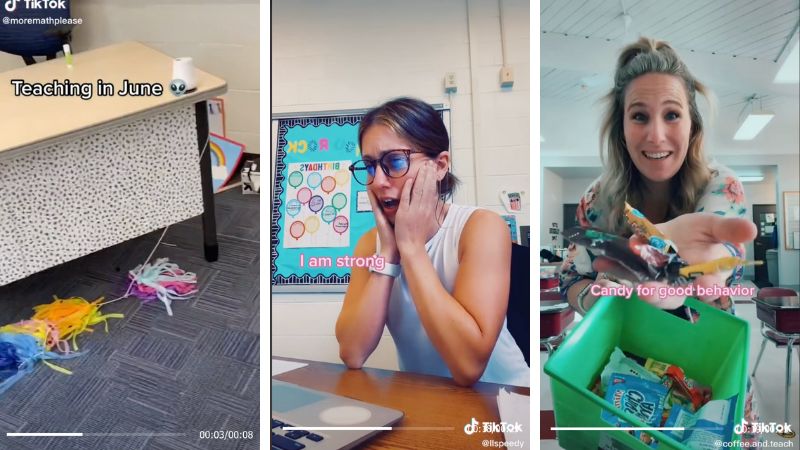 While many parts of the country are already on summer vacation, there are still lots of us who have to teach up until the very end of June. And if you thought teaching right before Memorial Day was rough, I'll let you in on a little secret: Almost no one wants to be in a school in June. Not the teachers, not the kids. We're all done. Below, TikTok teachers sum up what it's like to teach in June.
You need all of your strength …
Into the thick of it, indeed.
Your teacher lunches have gotten a little … sad …
Cold SpaghettiOs? On your shirt? OK, sure.
Your students show up whenever they want …
First bell? What's a first bell?
It feels like you will just keep on lesson-planning, forever and ever …
What do you mean we have to do stuff tomorrow too?
You're not above a candy bribe …
Not in June, anyway.
Your standards have gotten a little lax …
Debating Taki flavors counts as science, right? Right.
You require all the caffeine …
Literally, all of it.
The distractions are real …
Be prepared to repeat the instructions many, many times.
You hand over some of the less critical tasks …
My students legit love answering the phone though.
You break out all your trusty teacher one-liners …
Why are you crouching on the table, hidden dragon?
By now, you're ready for an unexpected observation …
You might have to rapidly switch up your activity, but you're ready.
We're curious—if you're still teaching in June, what's it been like for you? Please share in the comments.