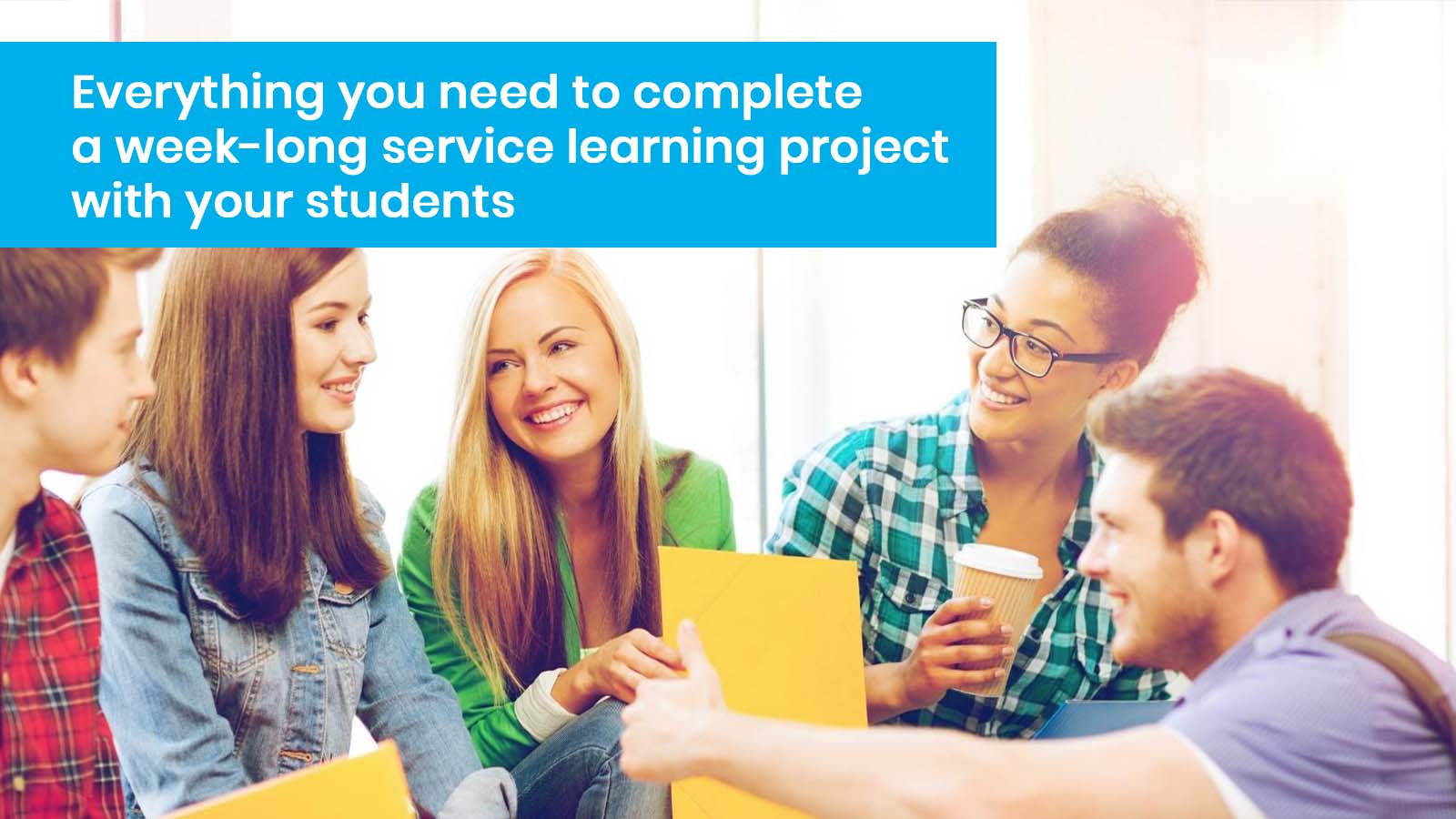 Brought to you by The Allstate Foundation
The Allstate Foundation champions SEL and service-learning programs to ensure youth reach their full potential and have the power to build the just, equitable, and healthy world we all deserve.
Planning a service-learning project can be daunting. We know students learn best when they are self-motivated and tackling problems that interest them. But time, budget, and other issues often get in the way of planning these types of projects. We know service learning is good for our students. So how can we make these projects work given the realities of life in the classroom?
Youth Service America is ready to help
Youth Service America (YSA) is one organization that truly understands the importance of getting students involved in their communities. A leading global nonprofit, YSA encourages young people to use their "Sparks (passions, interests, and skills)" to become engaged advocates for their communities. And they recognize that educators need support if we are going to lead our students in these actions.
Step 1: Choose your service-learning experience
Youth Service America first developed the Semester of Service Teacher Toolkit. YSA states that these plans are best for teachers who are highly experienced with service-learning projects and can devote 24 to 40 class periods on a project. While the resources are fantastic, they're a bit too involved for teachers who simply don't have 24 to 40 class periods to spend on one topic or project. Fortunately, YSA's options aren't semester-long service projects or nothing. The organization wants to see young people embrace civic engagement however it's possible to do so. And so they took their Semester of Service Teacher Toolkit and reimagined it as both a Week Service-Learning Experience and a Month Service-Learning Experience. We'll explore their Week Service-Learning Experience below.
Step 2: Access your plans
To begin, you can tell that YSA understands teachers. The plans are free and available for download as both Google and Word docs. Once downloaded, you'll see the files are labeled "Before, During, and After," making it easy for organizing and planning. I especially appreciated how each of the activities in the folders was numbered so I was able to tell what to click on first without having to open a bunch of documents and try to sort through them all!
Step 3: Plan your "Before" activities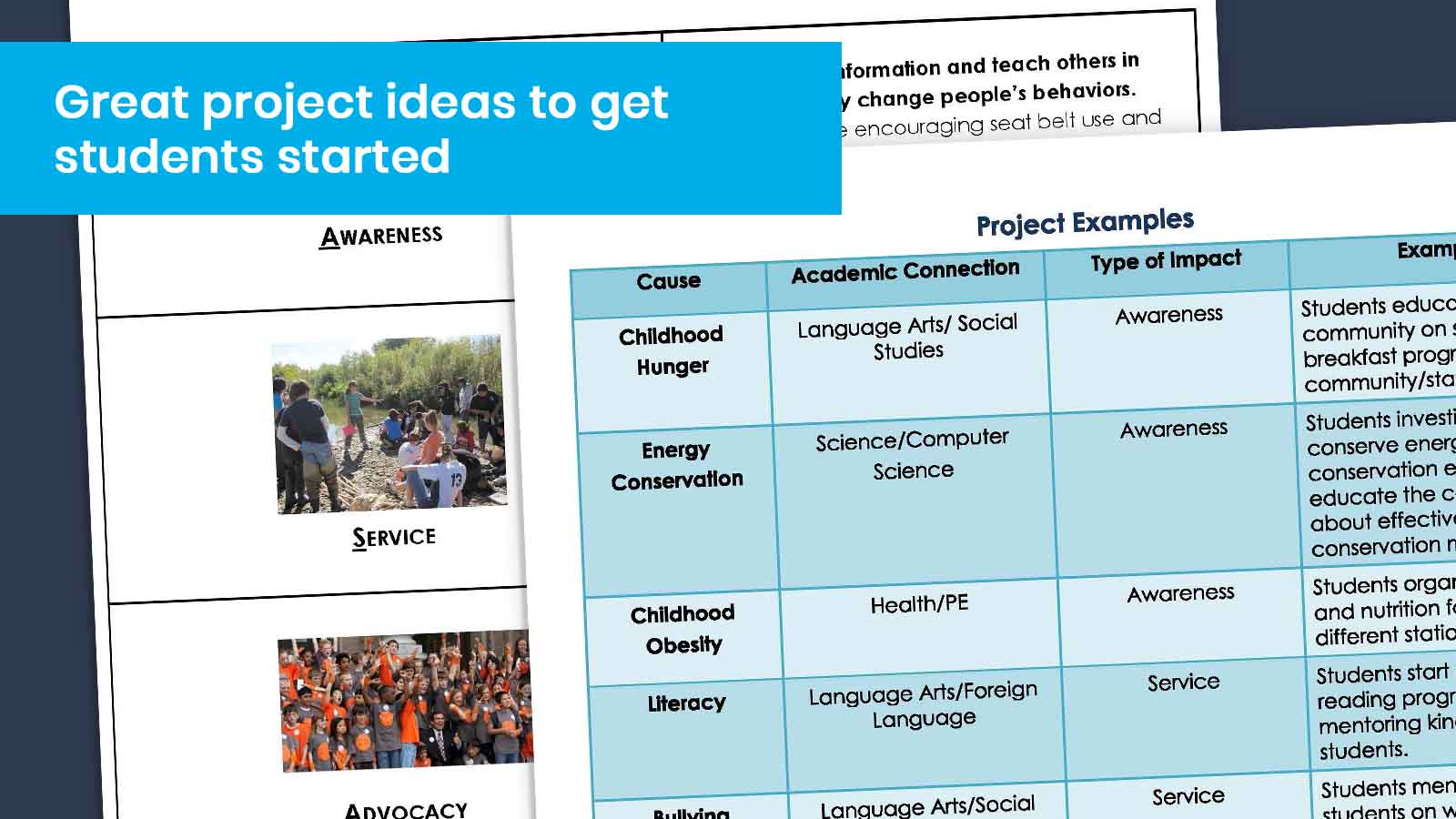 This section is all about getting your students to start thinking about their own passions, interests, and skills and how they might use these "Sparks," as Youth Service America labels them, to help solve a problem in their community. The launch activity for this discussion involves video that shows a student named Daniel talking about his service-learning experience. It's surprisingly powerful to watch this young man speak with such passion and emotion about realizing that food insecurity was an issue he could help to alleviate. Lessons guide students toward reflecting on their own interests and starting to plan their own projects with graphic organizers and sample project ideas.
Step 4: Complete the service-learning project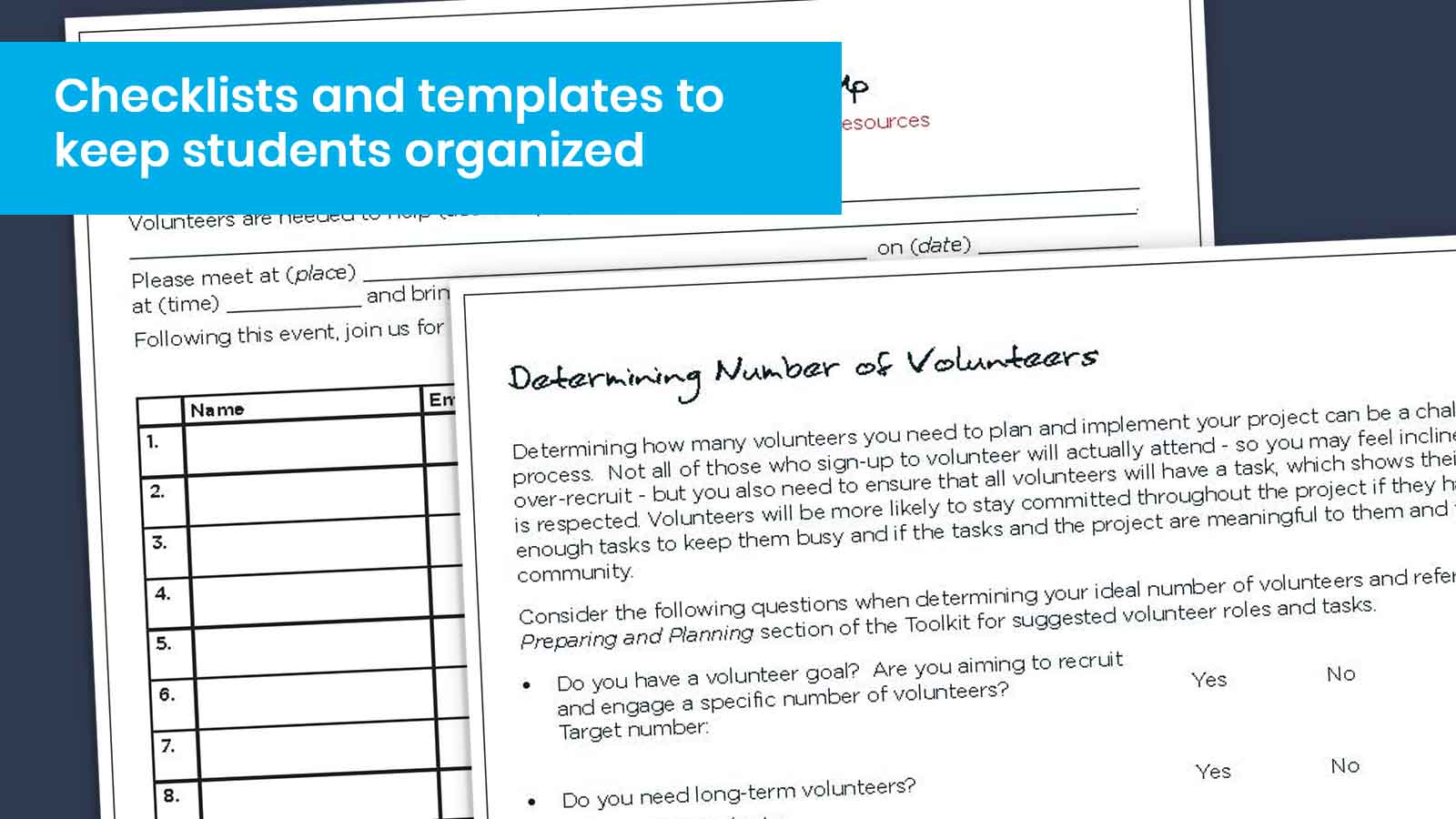 Once students have chosen their project and created a plan for action, they're ready to implement. But it can be challenging to try to organize even a small number of people to accomplish a goal. The planning resources in the "During" section break down this task into manageable chunks. A "Resource Plan" page asks students to consider everything from what supplies will be needed to what safety concerns exist. Additionally, students are prompted to consider how they might document the project with photos or video. A packet on "Mobilizing Volunteers" includes worksheets on determining how many helpers a particular project might need and how to go about recruiting them. Students will receive guidance on how to assign roles and communicate what they want each volunteer to do. The amount of writing, speaking, and listening students do throughout the week is impressive.
Step 5: Reflect, share, and celebrate what your students have accomplished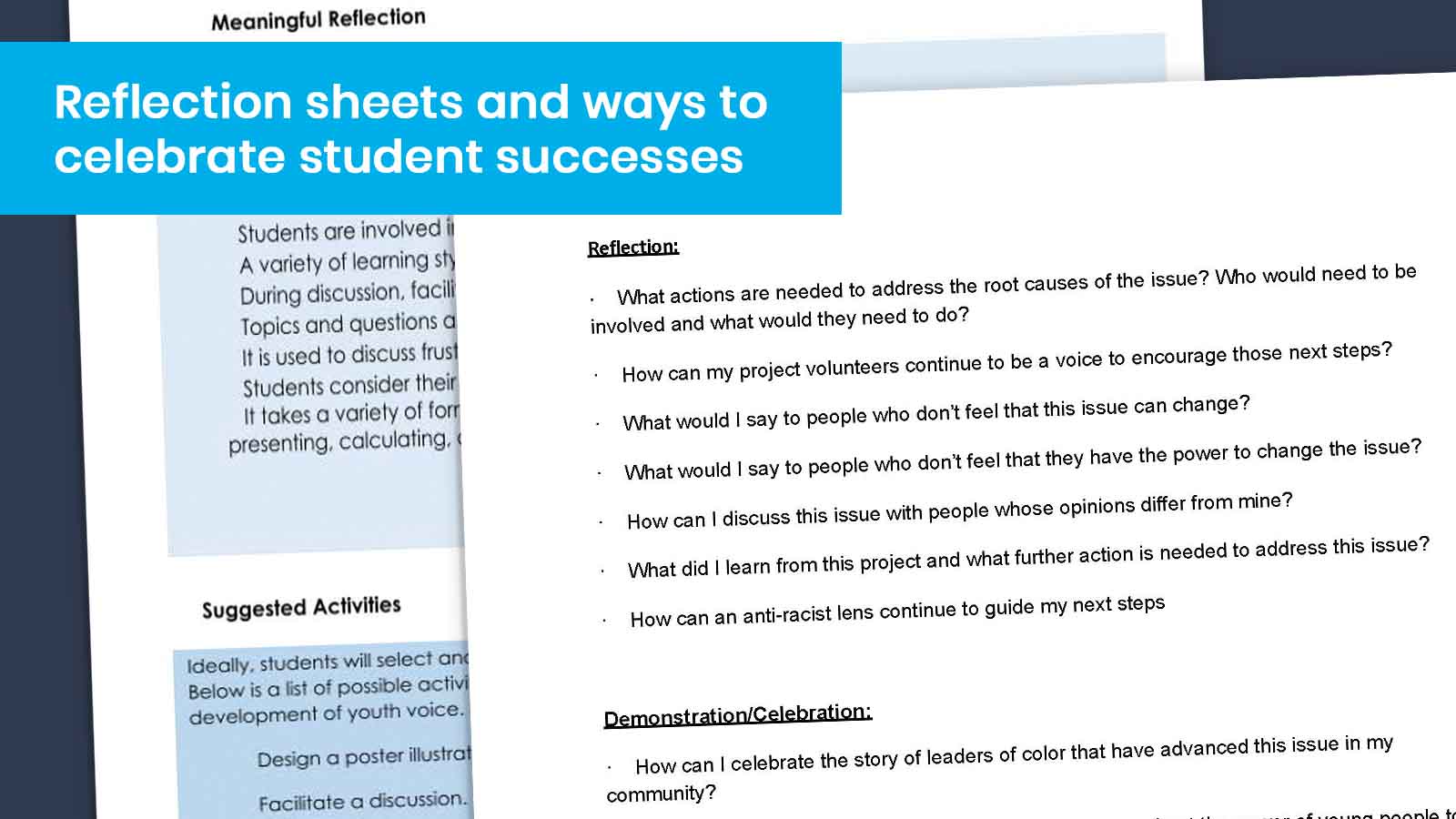 The Week Service-Learning Toolkit provides a comprehensive reflection sheet for each stage of the project. The teacher's role is to review the reflection questions and select the most relevant ones. At the end, students are asked to consider what they learned, what went well, and what they'd like to do differently next time. I also appreciate that it asks students to consider what they might do next for the current project. I love the message that true civic participation doesn't end just because the project does. Additionally, the "After" section gives suggestions for how to share and celebrate the work that was done. I love the emphasis on encouraging our students to take pride in their accomplishments.
An honest assessment of the Week Service-Learning Experience
There are a lot of great things to say about this YSA offering. But I also want to acknowledge a few weaknesses I found with the resources. Because they are based on YSA's Semester Service-Learning Experience, there are several places where it feels like the weeklong resources haven't been fully reimagined for the shortened time period. A few pages mention "semester" planning instead of "week" planning. Additionally, a few activities seem a bit too complex to complete in one week.
That said, these resources truly do make a weeklong service-learning experience feel doable. Having the handouts and guides in one place and ready to download is fantastic for busy teachers. And most important, they do make planning a weeklong service-learning project with your students possible.
Start planning your class's next service-learning project with Youth Service America's Week, Month, or Semester Service-Learning Toolkits today.
Have your class sign the "Declaration of Participation" to support YSA's goal of increasing youth participation rates in volunteering and service, voting, and civic engagement by 50% by America's 250th birthday on July 4, 2026!